Scottish Government to receive £375m as chancellor announces new business support
Chancellor Rishi Sunak has announced that the Scottish Government will receive a further £375m to offer direct support to Scottish businesses.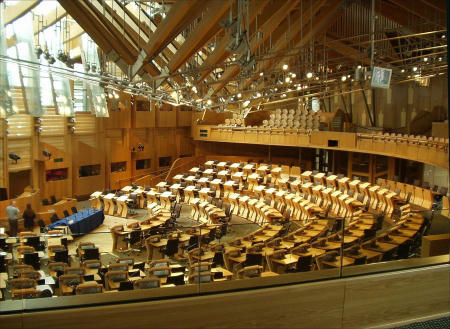 The move comes as the chancellor announced that UK businesses in the retail, hospitality and leisure sectors are to receive a one-off grant worth up to £9,000 in response to the latest lockdown measures announced yesterday.
A £594m discretionary fund has also been made available to support other impacted businesses.
The cash is provided on a per-property basis to support businesses through the latest restrictions and is expected to benefit over 600,000 business properties, worth £4 billion in total across all nations of the UK.
The Welsh Government will receive £227m and Northern Ireland will receive £127m.
Chancellor Rishi Sunak said: "Throughout the pandemic we've taken swift action to protect lives and livelihoods and today we're announcing a further cash injection to support businesses and jobs until the Spring.
"This will help businesses to get through the months ahead – and crucially it will help sustain jobs, so workers can be ready to return when they are able to reopen.
"A further £594m is also being made available for Local Authorities and the Devolved Administrations to support other businesses not eligible for the grants, that might be affected by the restrictions. Businesses should apply to their Local Authorities."
He added: "The new one-off grants come in addition to billions of existing business support, including grants worth up to £3,000 for closed businesses, and up to £2,100 per month for impacted businesses once they reopen.
"The government has also provided 100% business rates relief for retail, hospitality and leisure businesses, £1.1bn existing discretionary funding for Local Authorities, the furlough scheme now extended to April and 100% government-backed loans, extended until March."
Andrew McRae, Scotland policy chair for the Federation of Small Businesses (FSB), said: "This new cash injection could help a share of Scottish firms survive until the vaccine is rolled out. The Scottish Government must ensure this new funding reaches businesses before the end of January.
"The new £375m should be split between cash grants for smaller property based firms, and extra help for non-premises based operators that have had little or no help so far. But before any of this can happen, councils and government need to break the administrative logjam preventing money reaching businesses.
"Independent firms and the self-employed continue to make huge sacrifices. These operators can't be left high and dry because of poor government systems."
David Lonsdale, Scottish Retail Consortium director, added: "It's vital a fair portion of these newly devolved funds are swiftly used to prop up so-called non-essential retailers here in Scotland whose businesses are balanced on a knife edge whilst prevented from opening. Shuttered Scottish shops will miss out on about £675m in revenue during the current lockdown until the end of January – putting previously profitable businesses on the edge.
"In England these funds will be directed at retail, hospitality, and leisure businesses forced to close down. Whilst the mechanisms of support may well be different here – and the Scottish Government has already laid out some support – it's fair and appropriate these new funds are used to support the same types of firms in Scotland.
"We therefore hope the Finance Secretary will provide early clarity on how this latest windfall will be used to keep retail and other consumer facing firms viable during the current forced hibernation."