Scottish manufacturing output and orders fall at record pace
New orders in the Scottish manufacturing sector fell at a record pace in the three months to July, according to the latest quarterly Scotland Industrial Trends Survey.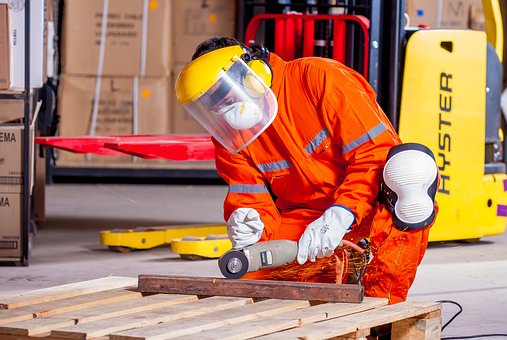 Export orders fell steeply whilst at the same time, domestic orders dropped at the quickest pace on record. The survey also found that output volumes fell at their fastest rate on survey record falling to -71. Total new orders declined at their fastest pace on record dropping to -77. Domestic orders also fell at a record rate to -77, while export orders dropped sharply to -47.
But looking ahead, manufacturers expect total orders to pick up in the next quarter. A return to growth in domestic orders is expected, while export orders are anticipated to fall only slightly.
Output volumes also fell at a survey record pace in the quarter to July, although firms expect output to grow slightly in the next three months. Headcounts fell at the fastest pace since April 1999, but manufacturers expect the pace of decline to slow in the next three months.
Business sentiment in the three months to July improved slightly, following a survey-record pace of decline in the three months to April. Export sentiment continued to deteriorate, but at a much slower pace than in the previous survey (which saw the fastest decline in export sentiment since July 1980).
Manufacturers expect investment in buildings and plant & machinery to decline in next year, but to a lesser extent than last quarter. Furthermore, firms plan to raise capital expenditure on product & process innovation and training & retraining in the next year. The shares of manufacturers citing uncertainty about demand and internal finance shortages as the factors likely to limit investment rose to record highs –further illustrating the deep impact of Covid-19 on the economic outlook.
Tracy Black, CBI Scotland director, said: "With record falls in total orders and output volumes, the quarterly data makes for hard reading for the Scottish manufacturing sector. Covid-19 has undoubtedly taken its toll, and, while there are some small signs of optimism ahead, too many companies and jobs are far from out of the woods.
"Real collaboration between government and industry is needed to implement an ambitious economic recovery plan that prioritises jobs – especially for young people – and investment. The focus now needs to be on delivering an effective Scottish jobs guarantee scheme that helps firms create opportunities for young people, while also supporting their existing workforce."
Read all of our articles relating to COVID-19 here.