Scottish retail sales expected to 'regather momentum'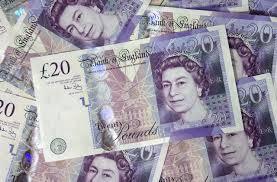 Scottish retail sales should "regather some momentum" over the next few months, particularly in clothing as the winter weather sets in, Barclays has said.
The latest retail sales data from the Office of National Statistics (ONS) shows a slight fall in retail sales across the UK last month.
However, Euan Murray, relationship director and retail sector expert at Barclays Corporate Banking in Scotland, said volumes "are still over four per cent higher than their pre-pandemic levels of February last year and we can expect to see a return to some kind of normality over the next few months".
He added: "Whilst the mild autumn temperature during most of September had the Scottish public heading for days out and more dining out, it does not appear to have had the same effect on consumer outdoor shopping intentions though their confidence to continue spending saw online shopping hold its own as expected.
---
---
"Looking ahead, retail sales should regather some momentum, particularly in clothing, as more people return to office and the winter weather sets in. Unlike last year, consumers will actually need a winter wardrobe.
"And, as households look to entertain the extended family and friends once again this Christmas, we can expect refreshing of home interiors and a reversal of last month's fall in sales of household goods. There are clearly pressing challenges for the sector which will have to remain flexible in its response to ongoing supply chain issues and inflationary pressures."