Scottish rum distiller launches private cask ownership offer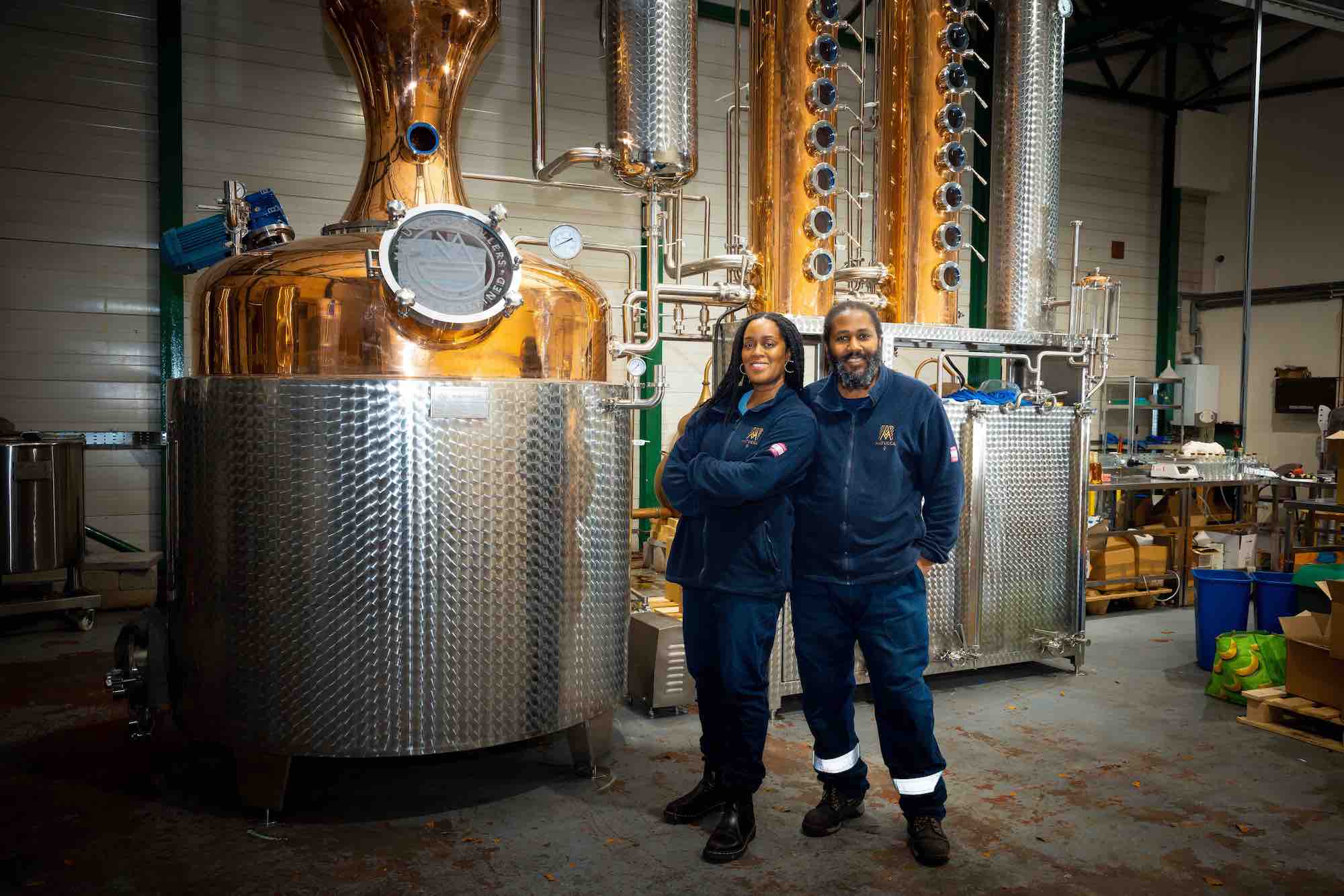 Inspired by the success of Scotch whisky, Matugga Distillers has launched a private cask ownership programme to the public.
The distillery is offering people the chance to tap into the emerging market of rum cask ownership and to be "part of Scotland's distilling history", with whisky expert Charles MacLean believing the move will "put Scottish rum on the map".
A limited number of casks are available for an initial investment of £3,300 each. The result will be circa 350 bottles of 3-year-old rum per ex-Bourbon cask, produced using a 2,000-litre copper pot still by head distiller and leading craft rum expert, Paul Rutasikwa.
---
---
Mr Rutasikwa said: "This is an opportunity like no other to join us on a very special journey. Scotland has a little known and very deep rum heritage linked to the Age of Imperialism.
"Now, in 2023, we're part of Scotland's exciting new wave of rum distillers and there's a real opportunity for us to create history and take Scottish rum worldwide."
Matugga was one of the first UK businesses to produce rums distilled from scratch. Alongside his wife Jacine Rutasikwa, Mr Rutasikwa set-up the Livingston-based distillery in 2018.
Now Mr and Mrs Rutasikwa are inviting spirits enthusiasts on a "journey of discovery" with their private cask programme titled 'Pamoja', translating to 'Together' in Mr Rutasikwa's native Swahili.
Mr Rutasikwa said: "Most rums are aged in tropical countries. However, we have proved right here in Scotland that rum also ages brilliantly in cooler climates. Although it takes a bit longer, the end result is as delicious, mature and rounded as anything from the tropics.
"We're excited to offer the unique opportunity to invest in one of our coveted casks filled with our new make rum. Over the course of three years, our spirit will mature and marry with the oak to produce a truly stunning and unique outcome. This is Pamoja – the spirit of togetherness."
Matugga has been helped on its journey towards forging a new future for Scottish rum by a successful crowdfunding campaign, which in early 2022 secured the distillery in excess of £300,000. The six-figure sum has been put towards an eightfold increase in production capacity, while also enabling the distillery to grow its team.
Its award-winning brands Matugga and Liv are distributed across the UK and in Europe - thanks to a distribution deal for Matugga with renowned French importer DUGAS, and expansion into North America, Asia and Africa is on the horizon as the global appetite for Scottish spirits continues to grow.
In 2021, Scotch whisky accounted for 75% of Scottish food and drink exports. Meanwhile, the global Rum market is projected to grow by 10.45% (2022-2025), resulting in a market volume of US$19.39 billion (£16bn) in 2025. Because of this growing appetite for rum both at home and abroad, and the global demand for Scottish spirits, Mr Rutasikwa believes the time is right for Matugga to become one of the world's most-loved rum brands.
The Rutasikwas have formed strong bonds and cask exchange agreements within the Scottish whisky industry, particularly with Whyte and Mackay and their master whisky maker and blender Gregg Glass.
Whisky writer and consultant, Charles MacLean, who believes it's time for Scottish rum to shine, said: "This is an exciting project, and given the huge current interest in private cask sales of single malt whisky, I am sure it will have considerable appeal.
"For many years now, drinks writers have been saying that 'rum will be the next malt'; recent statistics seem to support this.
"It will certainly put Scottish rum on the map, and given the global prestige of Scotch whisky, it will benefit from the connection".