Scottish SME confidence on the slide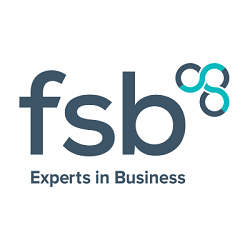 New figures from the Federation of Small Businesses (FSB) have revealed that Scottish small business confidence slid in the third quarter of 2019, reversing the surprise resurgence seen earlier in the year.
In the third quarter of 2019, FSB's Scottish Small Business Index (SBI), its measure of enterprise optimism, fell from +3.3 points to -13.5 points.
Over the same period, the UK figure gained marginally from -8.8 points to -8.1 points.
For the first time since the index began in 2010, the overall UK figure has been in negative territory for five successive quarters.
Andrew McRae, FSB's Scotland policy chair, said: "Scottish business confidence has evaporated over the last quarter. And, for more than a year now, UK business optimism has been outweighed by fear and doubt about the direction of the economy. This trend will only end when policymakers pull themselves together and set out a clear plan for our futures.
"We must see progress on avoiding a no-deal, no-transition Brexit. While firms must do what they can to prepare for this outcome, it would be unforgivable if good Scottish businesses go to the wall because of political games."
According to the research, three quarters, 76% of Scottish businesses say that their costs have increased compared to the same point last year. UK-wide about two thirds, 67% of businesses reported increased overheads.
FSB is calling for an emergency UK Budget to restore confidence which would include measures such as an expansion of the Employment Allowance to take the pressure off smaller firms' spiralling labour costs.
In addition, FSB wants the Scottish Government to ensure that an ongoing review of business rates help for smaller firms doesn't pile new burdens on local operators.
The small business campaign group is also urging finance secretary, Derek Mackay, to push business concerns to the top of the agenda around the Scottish Cabinet table.
Mr McRae said: "Many smaller firms are trapped between the rock of increased overheads and the hard place of an uncertain economic future. Policymakers must take action on both of these fronts: taking action to reduce costs and providing certainty whenever possible. As a priority, the Chancellor should take action to reduce the overheads of smaller employers."
He added: "North of the border, the Scottish Government's package of rate reforms must deliver for smaller firms. We must see a smarter rates system which ensures smaller firms get the help they need.
"Given the wider context, we can't see business issues slip off Scottish Ministers' agenda, especially in the run-up to the Scottish Government budget. We're looking for the Finance Secretary to push for all government departments to give smaller firms a break at this difficult time."
Derek Mackay MSP said: "Scotland's economy continues to perform well, but it's clear from these stark figures that Brexit, and in particular the threat of 'no-deal', is having an increasingly negative impact on small business confidence. Our enterprise and skills agencies continue to work with partners, including Business Gateway, to deliver the Prepare for Brexit campaign - an online portal where businesses can access a self-assessment tool, expert advice, and information on events, workshops and financial support.
"We also offer the most competitive non-domestic rates regime in the UK, combining the most generous package of reliefs - worth more than £750 million - with the lowest poundage rate. This ensures more than 90% of properties in Scotland, including all small and medium properties, pay a lower tax rate than they would anywhere else in the UK."