Scottish SMEs fear fraud attack, study reveals
New HSBC UK research has revealed that over half of Scottish small and medium-sized enterprises (SMEs) believe that fraud attacks are becoming more frequent.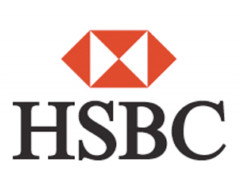 The research further indicated that almost three-quarters of SMEs claimed that fraud was becoming more sophisticated.
The research comprised of a study of 2,000 British businesses. Of this number, the data found that 57% of Scottish companies believed fraud attacks were becoming more regular, with 74% believing them to be growing in sophistication.
However, the data indicated that only 24% of companies in Scotland believed fraud is an issue specifically for their business. The research also revealed that more than a third (35%) have not implemented any fraud prevention measures.
Amanda Murphy, HSBC UK head of commercial banking, said: "It's clear that fraud is a mounting issue for more companies in Scotland; not only are attacks becoming increasingly regular, they are also growing in sophistication and are very difficult for companies to detect. Protecting our customers is an absolute priority for HSBC UK and we're working hard with our customers to raise awareness of the types of fraud and the latest scams, but it's vital that businesses of all sizes are vigilant against this threat. Complacency is the fraudster's friend and we'd urge companies to ensure they are doing all they can to combat scammers. It's also critical that the victims of fraud report their circumstances to the police to bring these criminals to justice."
Criminals have successfully stolen £1.2 billion in 2018 from British consumers and businesses through fraud and scams, according to industry body UK Finance.
More than a quarter of Scottish companies surveyed (26%), said they had been a victim of fraud or attempted fraud within the last 12 months. The types of fraud listed include payment diversion, cyber-crime, procurement fraud and phishing.
Those companies who have implemented fraud prevention measures, 35% have carried out risk assessments such as cyber-attack vulnerability, 23% have increased training, 19% have conducted regular audits and 15% have ensured segregation of duties, such as no one individual is responsible for handling cash or managing invoices.
Amanda Murphy added: "There are many different types of fraud that can impact businesses, ranging from vishing, where the fraudster phones the company posing as bank staff or a supplier, through to invoice fraud, where the criminal tricks a company into changing the bank account details for a payment. Customers need to be on their guard, not be pressured into making payments and take time to think about who they are dealing with."
She also said: "HSBC UK will never contact customers and ask for details, like PINs and passcodes, and we will never ask customers to send money. We continue to make significant investments in our technology, processes and people to protect our customers and the community from financial crime."