Sentinel Marine takes delivery of new Multi-role Offshore Support Ship thanks to £62,000 refinancing package
Scottish offshore support vessel specialist Sentinel Marine has taken delivery of a new Multi-role Offshore Support Ship following a £62,000,000 refinancing package, equally split between HSBC Equipment Finance Ltd (HEF) and Clydesdale Bank.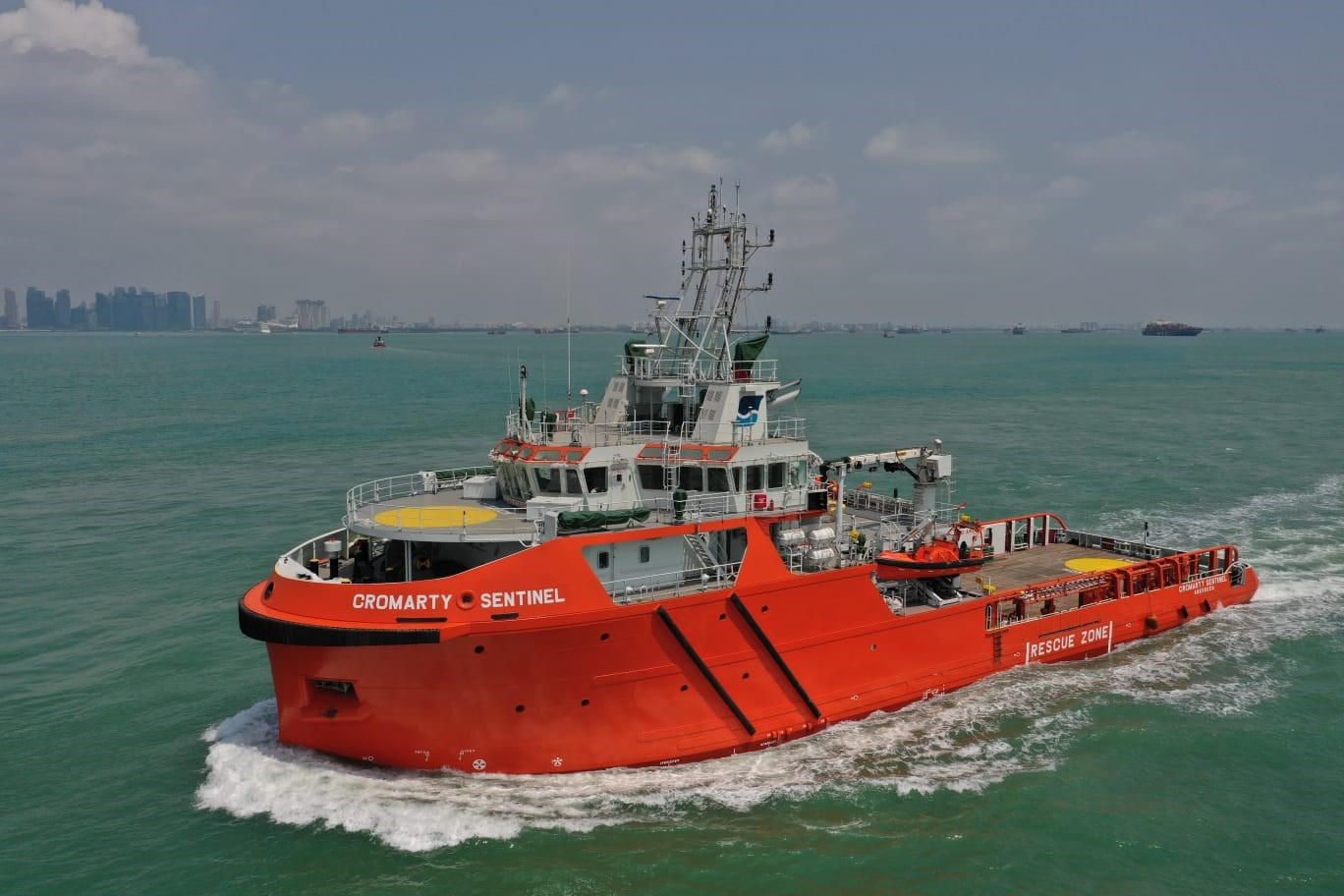 The maritime business - which is based in Aberdeen and Singapore - offers immediate rescue and recovery support to offshore workers. Its new ship, named Cromarty Sentinel, will work alongside its existing fleet of 10 high-quality emergency response and rescue vessels (ERRVs) and is equipped for rescue, cargo operations, firefighting and responding to an oil spill.
Sentinel Marine has two further vessels slated for delivery in late 2022 which will help the company to grow its footprint in the North Sea and internationally. As well as enabling the fleet expansion, the banks' support will provide the company with enhanced liquidity and long-term financing to support its growth strategy.
Sentinel Marine's fleet is constructed in China with sustainability in mind. Each vessel features Tier 4 compliant engines which reduce emissions by around 86% compared to other types of engines used in the marine environment.
John Black, chief financial officer at Sentinel Marine, said: "Cromarty Sentinel is a fantastic addition to our expanding fleet of ERRVs. The average age of our ships is just five years which means that, along with being the cleanest and greenest, the fleet is also the youngest in the sector.
"The financial support from the banks' has been crucial in enabling our development, and we look forward to growing our presence both internationally and in the North Sea with their backing."
Rory Deans, chief executive officer at Sentinel Marine, added: "As we increase our fleet, we are also diversifying our operations with expansion into the fishery protection sector. Our vessels are multipurpose supporting coastguard functions including search and rescue, sea border control and detection of pollution."
Ivan Taylor, relationship director at HSBC UK, said: "We're delighted to support Sentinel Marine with the development of the firm's exciting growth plans. The business demonstrates a genuine commitment to exceptional service with safety at the forefront, and we look forward to seeing its expansion continue."
Sheila McIntyre, senior director, acquisition finance, Clydesdale Bank plc, commented: "We are very proud to have supported Sentinel since 2015, from the delivery of its first vessel through to the current 11-strong versatile fleet. In that period, Sentinel has developed a first-class reputation as a quality operator of ERRVs in the North Sea and beyond, with a proven track record in ensuring offshore safety. We're excited to be involved in the refinancing and look forward to supporting further fleet growth."
ERRV's are an integral part of the UK Oil & Gas infrastructure as they are required by law to remain on 24/7 standby near fixed production and drilling installations. Sentinel Marine's fleet is mostly engaged in the UK energy sector, supporting oil and gas exploration, production and decommissioning activities, as well as renewable energy projects.