SFE: Mental health stigma still an issue in financial and professional services sector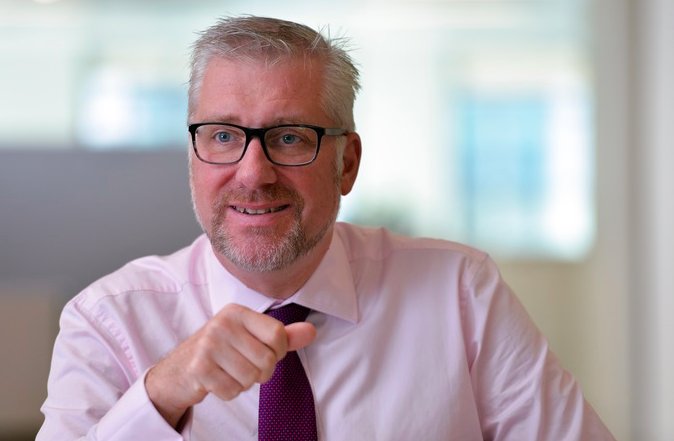 Mental health stigma and discrimination remain an issue in the financial and professional services sector in Scotland, a new report suggests.
The new report from Scottish Financial Enterprise Young Professionals in partnership with SAMH and See Me has underlined both the achievements and areas for improvement in the sector.
A survey of 101 respondents in the sector found that many of them have had personal experience of mental health problems, and most of them cited their work as a contributing factor.
---
---
Respondents expressed generally positive attitudes and perceptions in relation to mental health stigma and discrimination. However, there was low confidence that a disclosure would not result in being passed over for promotion or being moved to another post.
Respondents reported low confidence in the skills of managers to be able to effectively support employees experiencing mental health issues, but expressed a desire themselves to have better knowledge of how to support a colleague experiencing a mental health problem.
Sandy Begbie CBE, chief executive of CBE and trustee of children's mental health charity Place2be, said: "As a sector its vital that we continue to attract talented people from every background, and to achieve this we must do more to nurture truly inclusive work cultures built around people's wellbeing.
"Doing this will allow our people to thrive, unlocking even greater potential for financial and professional services to grow and support our wider economy. This report will be the start of a process to work with our member firms across the industry to address the challenges identified and make sure that we learn and take action."
Milly Batchelor, SFE Young Professionals chair, said: "Our aim with this report was to give a voice to our members, using their insight, experiences and talent to challenge the status quo and push boundaries about how employers in our sector can support people to thrive. We are determined to work with our members and their firms to do whatever we can to ensure there is no long-term negative impact on their careers and wellbeing."
Dr Richard Rutnagur, director of strategy and business development at SAMH, said: "This research shows there has been considerable progress on addressing mental health in the workplace within the sector but also that there is a long way to go before staff feel able to be open about their mental health at work.
"Already an area of boardroom focus prior to the pandemic, mental health issues have been exacerbated over the last 20 months with employee welfare increasingly viewed by employers through the lens of duty of care as well a risk in terms of productivity and economic performance.
"As Scotland's leading mental health charity, SAMH helps businesses improve how they support staff with mental health problems and in creating a working environment where employees can thrive."
Dr Patty Lorenzo-Casal, programme manager at See Me, said: "The work that SFE has begun to undertake is an incredibly important first step, with the potential to improve the working lives of thousands of workers in this sector. Stigma and discrimination can damage employees' confidence, limit their potential and prolong an illness.
"All of this harms the employer as well as the individual. When workplaces get it right on mental health it creates an atmosphere where people can flourish, it can help retain staff and improve the reputation of the organisation. We would encourage all organisations to follow SFE's lead and make a change."