Sigma Capital anticipates strong year-end results for property development as it expands Edinburgh team
Edinburgh-based property investor Sigma Capital has celebrated a "significant uplift" in profits from its developments in the last few months of 2020, leading directors to expect the firm to hit market expectations when they announce full-year results in April.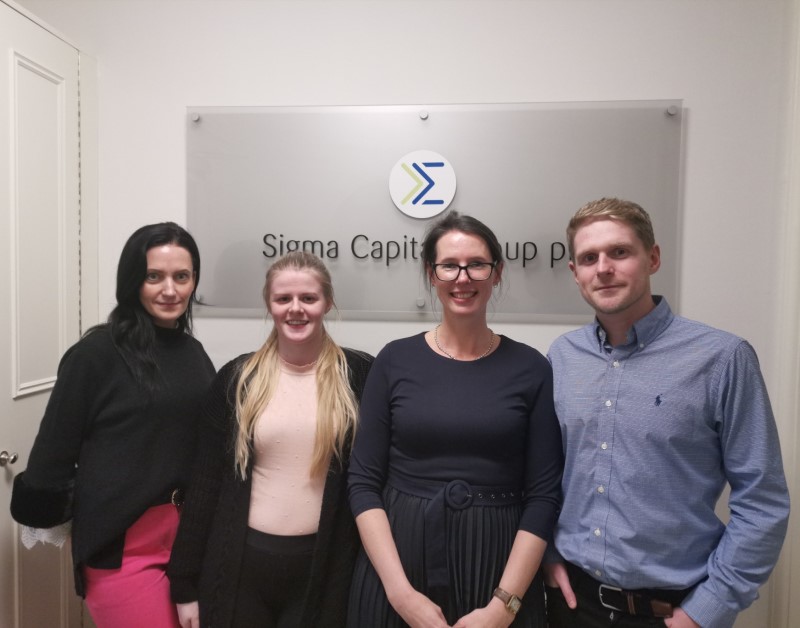 Sigma Capital has also announced that it has expanded its Edinburgh team with four new starters across its development, finance and administration teams.
Kenny Brewster has joined Sigma from Knight Frank as associate property director, assisting with the development and delivery of PRS sites for the Sigma PRS Scottish Fund.
---
---
In the finance department, Pippa Coulson has joined as group financial controller. The new role within the company will see Ms Coulson working closely with the finance director and the rest of the finance team ensuring the corporate governance of the group and supporting business growth.
Katherine Buckle has joined the company as accounts assistant, working on a wide range of accountancy duties.
Maria Law, executive assistant, has also been appointed to assist with the day-to-day operations of the office and is also very proud to be part of a company that is growing, describing the PRS homes offering as, 'affordable and stunning.'
The company has attributed its strong results to its role as investment advisor and development manager to the Private Rented Sector Real Estate Investment Trust (PRS REIT.)
The company said in its trading update for the financial year ended 31 December 2019: "At 31 December 2019, 3,328 homes were under development for the REIT, with an estimated rental value of £32.7m. These are located across 42 sites that, including the homes already completed on these sites, have a combined gross development cost of £584m.
"Sigma expects to deploy the full balance of the REIT's net available funding by the end of March 2020. Sigma currently has seven development sites that it is self-funding, with a combined gross development cost of £75.9m. Five of these are designed for purchase by the REIT, with the other two constituting Sigma's first sites in London."
The company added: "The scope of Sigma's build-to-rent activities is growing, with a collaboration agreement covering Scotland and the acquisition of the Company's first sites in London, as announced on 25 September and 8 October 2019 respectively. The Board looks forward to providing a further update on these developments in due course."