Social enterprises contribute £259m to rural economy in Highlands & Islands and South of Scotland
Social enterprises are a critical part of the rural economy contributing £250 million in the Highlands and Islands and South of Scotland areas, new figures from Highlands and Islands Enterprise (HIE) and South of Scotland Economic Partnership (SoSEP) has revealed.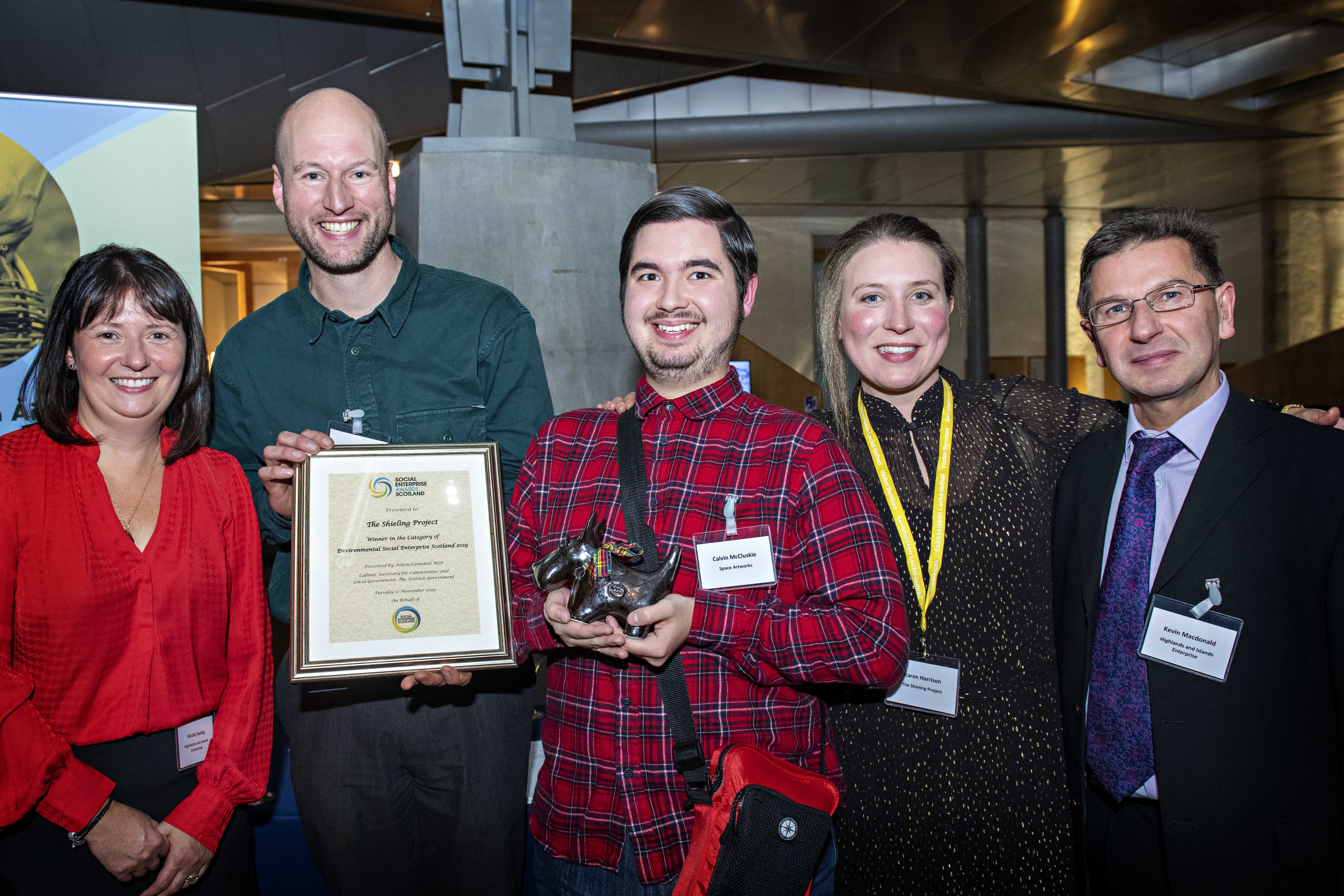 The figures focusing on the impact of social enterprises in the two areas is drawn from data in the 'Social Enterprise Census 2019' published by the Scottish Government in September.
The study shows that social enterprises have an important role in shaping rural communities. Over the past four years, there has been a consistent rate of growth in the number of social enterprises in the Highlands and Islands and South of Scotland.
---
---
In both regions, the sector generated £320m and £192m in annual income and was valued at a net worth of £548m and £285m respectively.
Around a third of Scotland's social enterprises are in rural areas. There are 1,270 in the Highlands and Islands and 481 in the South of Scotland.
The number of people employed in social enterprises in both areas has slightly increased from 10,163 in 2015 to 10,401 in 2019 (7,294 in the Highlands and Islands and 3,107 in the South of Scotland). Over half (57%) of social enterprises in the Highlands and Islands are led by women and in the South of Scotland, it is higher at 64%.
Anne Macdonald, communities co-ordinator at SoSEP, said: "The report provides us with robust data that helps demonstrate the breadth and diversity of social enterprises as well as highlighting needs, challenges and opportunities. This will assist us to inform policy and investment to ensure the sector on the ground is given the support it needs to deliver social and economic benefits to their communities."
Margaret McSporran, head of social enterprise development at HIE, added: "Social enterprises are a vital part of our community and economy. They often play a pivotal role in shaping and promoting the economic and social development of our more fragile and disadvantaged communities, including those battling population decline. We see the sector as an important element of the rural economy and for the sustainability of rural communities."
Social enterprises may own and manage land, including estates and islands, harness renewable energy technologies, create employment and provide an increasingly diverse range of essential services.
One example is community landowner, Urras Oighreachd Chàrlabhagh (Carloway Estate Trust), which covers 11,500 acres on the west coast of the Isle of Lewis. The community group recently published a community plan that identifies development priorities for the area, some of which have already been taken forward.
These include opportunities for business growth and job creation, making the area an affordable and enjoyable place to live and maintaining and enhancing the use of Gaelic in businesses and communities.