Speyside whisky experiences company secures £20k to grow business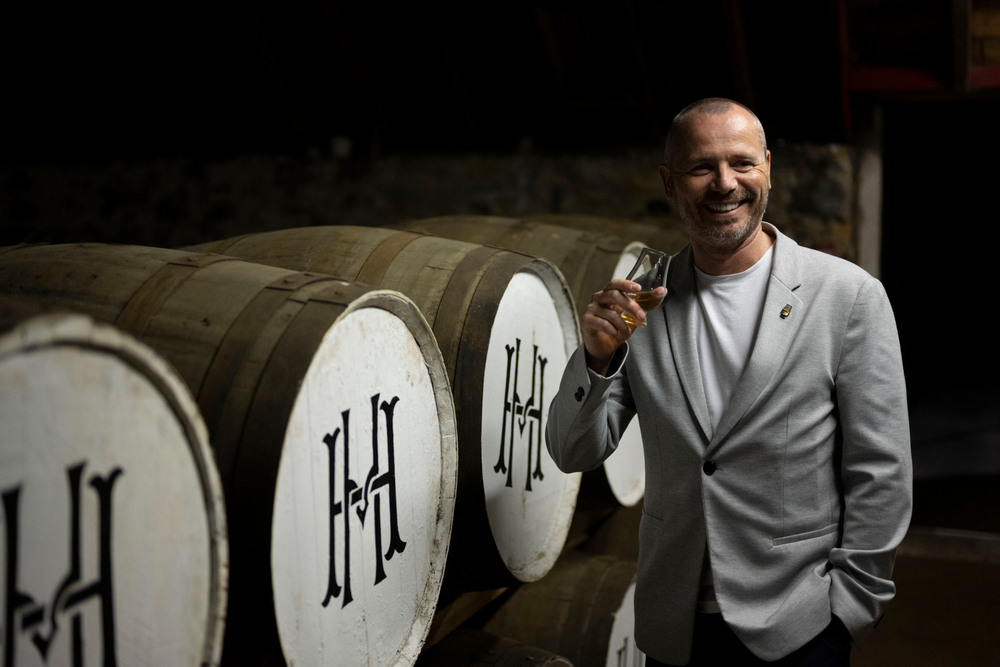 A Speyside-based whisky experiences business, CopperCairn, has secured £20,000 in funding to take its bespoke tasting tours to the next level.
CopperCairn first came to life in October 2020 after entrepreneur Mitch Bechard decided to leave behind his career as a global whisky ambassador for William Grant and Sons and Glenfiddich and start his own business, providing whisky experiences with a twist.
Mr Bechard has now secured £20,000 funding from DSL Business Finance through the British Business Bank's Start Up Loans programme to expand CopperCairn and purchase a luxury custom-built eight-seater van to enable him to take groups around some of Scotland's best distilleries.
---
---
After 15 years in the industry, he decided to channel his passion and extensive knowledge into a new venture aimed at whisky enthusiasts, offering whisky tastings, bespoke dinners, tours, retreats and masterclasses from newly renovated accommodation in the heart of Speyside.
CopperCairn has also teamed up with a photography expert to deliver an all-inclusive scotch whisky, 'Drams and Cams' retreat this September. Participants will enjoy insider distillery visits, whisky dinners and tastings alongside photography lessons.
Mr Bechard, said: "Whisky has been a passion of mine for over 15 years, and I've been thinking of starting my own company for a while, so when the opportunity came up – I had to jump on it.
"Despite starting in the middle of the pandemic, business picked up quickly, and I decided to take my idea further with the purchase of the van to take the tours out on the road. There has been strong interest already, I've done two tours, and we have a number of bookings for the summer.
"I love sharing my knowledge of whisky and I'm always looking for new and exciting ways to show people the craft and beauty of Scotland's national drink. The van provides the flexibility to drive customers to hidden gems around Scotland as well as giving an extra edge to our tours and experiences – tailoring each one to our customer's wishes.
"Receiving the funding and support from DSL Business Finance was an essential stepping stone in this next phase of CopperCairn, and the application process has been incredibly smooth from start to finish.
"Looking ahead, my hope is to be able to keep building the business and buy more vans. I want this to be more than just your normal whisky tour but a unique experience where we can combine various activities and interests."
CopperCairn is one of more than 90 small businesses in Moray to receive a Start Up Loan from the British Business Bank.
Barry McCulloch, senior manager, UK network, Scotland at the British Business Bank, said: "Our Start Up Loans initiative was created to help ambitious entrepreneurs. The whisky and tourism industries are both very significant for Scotland and it's great to support success stories like Mitch's.
"The value small businesses bring to the Scottish economy is vital, and the Start Up Loans programme is designed to develop exciting businesses like CopperCairn."
Stuart Yuill, executive director at DSL Business Finance, said "Our Loan Officer, Rekha Welsh, was very impressed with Mitch's business plan, sector knowledge, experience, and
passion to share that with others whilst also creating a business.
"We are delighted to support this next stage of its development and wish Mitch every success for the future as he looks to grow and expand his offering thereby creating more jobs in Scotland"