Standard Life Assurance owner Phoenix Group appoints Andy Briggs as new chief executive
The board of Phoenix Group Holdings plc, which owns Standard Life Assurance, has announced that Andy Briggs will be its new group chief executive following the retirement of Clive Bannister.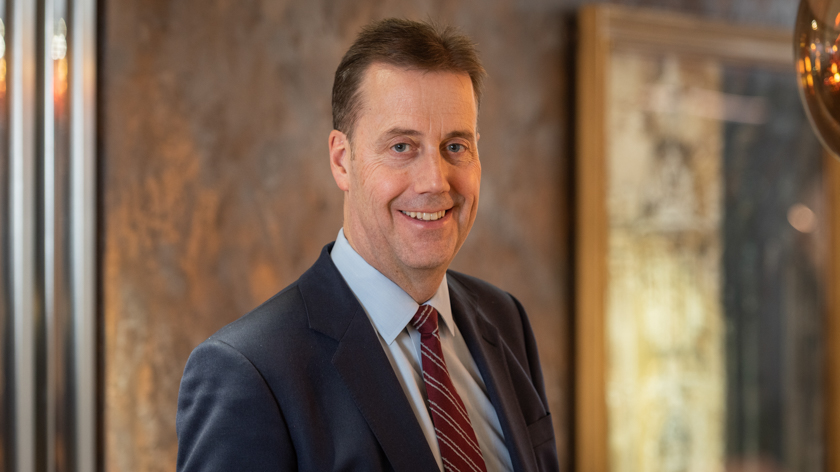 Phoenix Group Holdings purchased Standard Life Assurance last year and in the process took on thousands of staff in Scotland.
Mr Briggs, will join the business as CEO - designate (subject to regulatory approval) on 1 January 2020 in order to effect a smooth handover. He will also be appointed to the Board of Phoenix Group Holdings plc on the same date.
---
---
Mr Briggs has over 30 years of insurance industry leadership experience. He was group chief executive of Friends Life, the listed insurer, managing director of Scottish Widows, chief executive of the retirement income division at Prudential and chairman of the ABI. Most recently, he was CEO UK Insurance of Aviva plc until earlier this year.
He is also a trustee and chair of the Income Generation Committee of the NSPCC and also serves as the UK Government's business champion for the Ageing Society. He is also a qualified actuary.
The board of Phoenix Group Holdings believes that the depth and breadth of Mr Briggs' industry knowledge is particularly relevant for Phoenix, where he will further develop the Group's Open businesses under the Standard Life & Sun Life brands.
He will strengthen its positioning in the group's traditional heritage and bulk purchase annuity segments, and maintain its pre-eminence as Europe's leading life consolidator.
Clive Bannister said: "I am delighted to welcome Andy as CEO-designate. He is the ideal candidate who combines deep knowledge of the Open and Heritage life businesses, strong integration and M&A skills and a proven track record in driving a radical change agenda for major UK insurance businesses. I am proud of all that we have achieved and I'm confident that I leave the Group in good shape for my successor."
Andy Briggs added: "Clive has done an excellent job leading Phoenix, and the Standard Life acquisition is strategically transformational for the Group. I believe the business is uniquely placed for a truly exciting future, and I look forward to leading the next stage of the journey."
Andy Briggs will receive an annual salary of £800,000 and a pension allowance of 12% of salary, which is aligned to the pension allowance for the Group's workforce.