Talking Medicines secures £1.1m funding deal to scale up tech platform
Glasgow-based Talking Medicines, the world's first social intelligence company for the pharmaceutical industry, has secured a £1.1 million funding deal to scale up its AI-based data technology platform for measuring patient sentiment.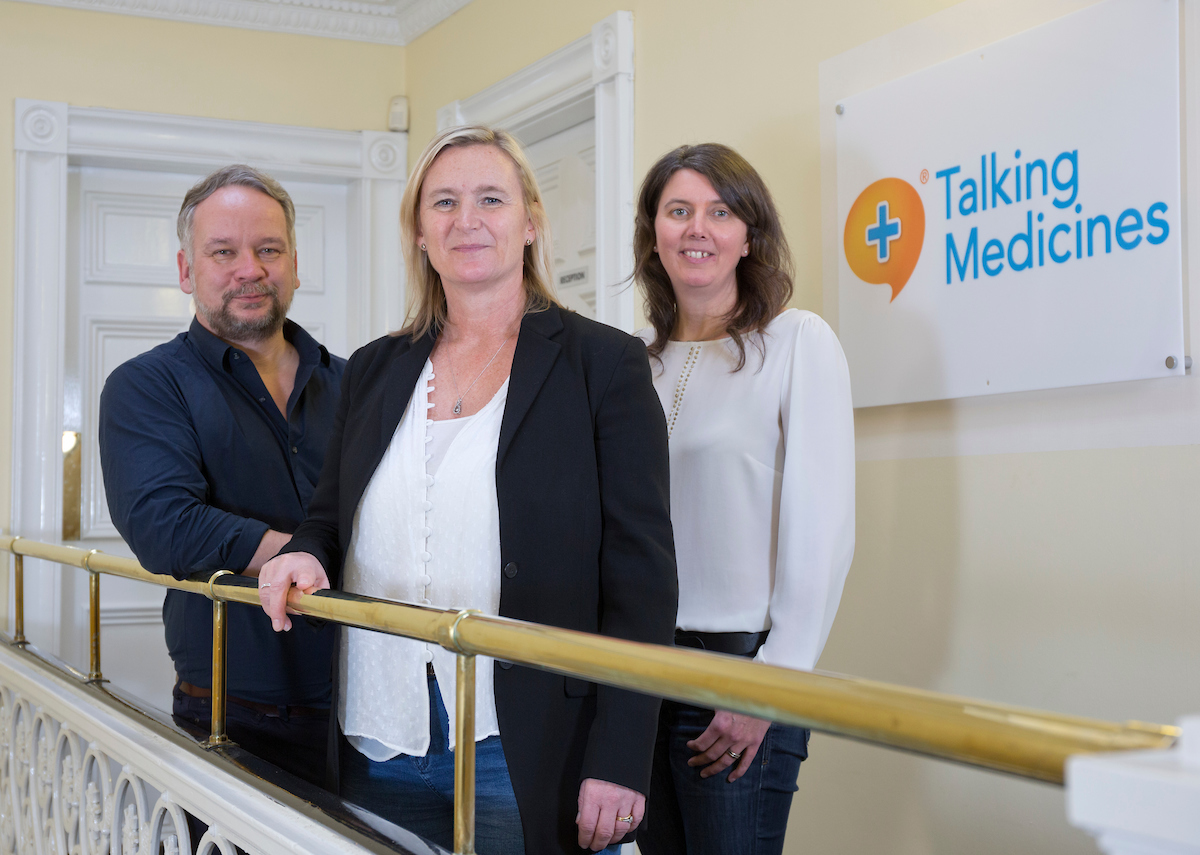 Tern Plc, the investment company specialising in the Internet of Things ("IoT"), is the lead investor in a syndicated funding round of £1,100,000 alongside The Scottish Investment Bank, Scottish Enterprise's investment arm.
Led by CEO Jo Halliday alongside co-founders Dr Elizabeth Fairley and Dr Scott Crae, Talking Medicines will use the funds to support the launch and roll-out of a new AI data platform, which will translate what patients are saying into actionable pharma grade intelligence by providing a global patient confidence score by medicine. As part of these plans, the business intends to immediately recruit nine new employees to the NLP data tech team.
---
---
Formed in 2013 to create new ways of capturing the voice of the patient, Glasgow-based Talking Medicines uses a combination of Artificial Intelligence, Machine Learning and Natural Language Processing tech tools to capture and analyse the conversations and behaviours of patients at home, with the aim of transforming big pharma's understanding of patient sentiment.
Through mapping the patient voice from social media and connected devices to regulated medicine information, Talking Medicines is able to build data points to determine trends and patterns of patient sentiment across medicines. This intelligence enables pharmaceutical companies to make patient centric marketing decisions, driving more effective medicines and marketing spend.
Talking Medicines has now raised £2.5m to date, including three previous seed funding rounds with previous investors including impact investor SIS Ventures and the Scottish Investment Bank.
Jo Halliday, Talking Medicines CEO, said: "We are delighted that Tern is joining our investor group, and Al Sisto will be bringing his wealth of experience to the board. Now more than ever we passionately believe that big pharma needs a systematic way to make data driven decisions through accessing high grade social intelligence driven from the patient. This investment will scale our team and the development of our AI, ML, NLP tech tools to translate what patients are saying into actionable pharma grade intelligence through our global patient confidence score by medicine."
Al Sisto, Tern CEO, added: "We are truly excited to add Talking Medicines to our portfolio. It is a company that brings expertise in artificial Intelligence and machine learning to our portfolio with its platform and is solving a critical problem for an industry that spends around US$30 billion on marketing annually, whilst lacking systematic data tools that can structure patient sentiment from social channels.
"The Talking Medicines platform, with its natural language processing and differentiated technology provides pharma companies with the ability to find meaningful and valuable insights from the c.50% and growing proportion of the world's population who are active on social media. This gives Talking Medicines' clients the ability to capture valuable measurements and insights about their products from the voice of their own patients.
"We look forward to working with the Talking Medicines team as the proceeds of our investment are used to scale the business."