The Artisanal Spirits Company toasts £11.2m profits in 2021
The Artisanal Spirits Company, the owner of The Scotch Malt Whisky Society, has seen its gross profits increase by 27% to £11.2 million in the 12 months to 31 December 2021.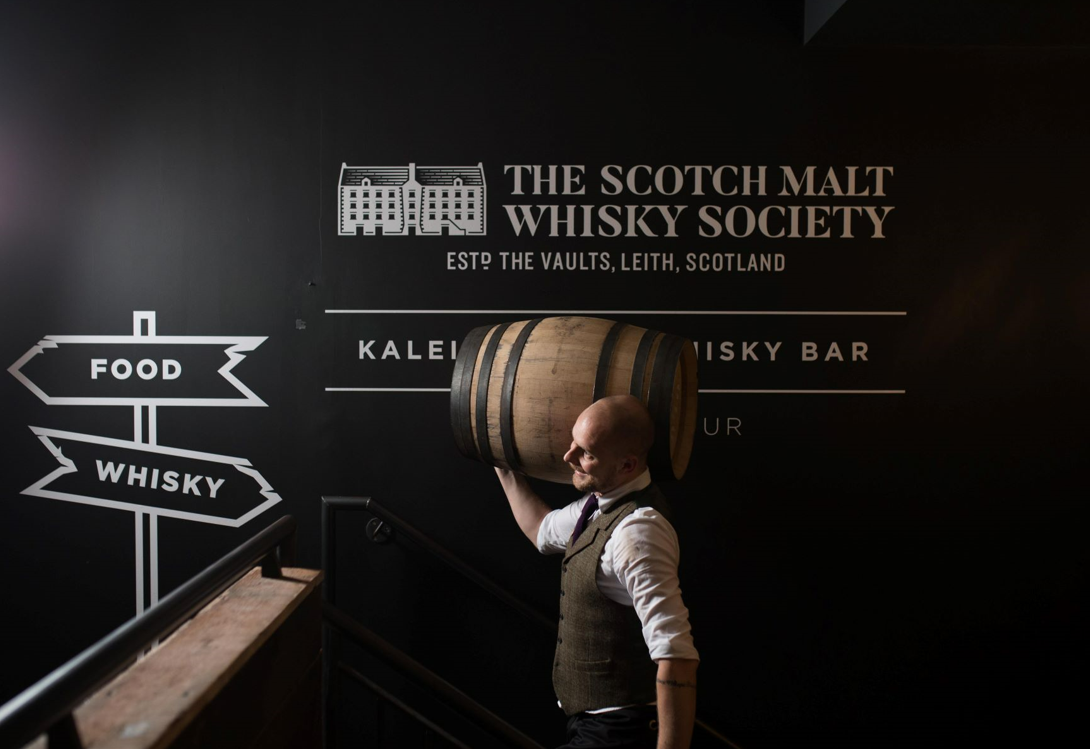 This is compared to the £8.8m reported in 2020, and results from revenue growth, as well as gross margin improvement to 61.5%, which the firm said is largely attributable to the long-term suspension of US tariffs.
The firm's revenue increased by 21% to £18.2m, compared to £15m in 2020, comfortably ahead of market expectations.
---
---
However, The Artisanal Spirits Company did announce a EBITDAE loss of £0.6m, with planned ongoing investment for growth offsetting the increase in gross profit. This was alongside a loss after tax of £3.4m (2020: £1.6m), including the impact of £0.9m of exceptional IPO costs.
Nevertheless, the group's net debt position improved to £5.2m (2020: £13.7m), as a portion of the proceeds of the IPO fundraiser were used to temporarily reduce Group borrowings.
The firm has benefitted from an 18% rise in group membership, with 15% global membership growth in the second half of the year. UK membership grew by 20%, with growth in other markets averaging 15% over the year as a whole. Exceptionally strong growth in China offset by lower levels of growth in Europe.
David Ridley, executive managing director of the company, said: "Following what was an exceptional year for the Artisanal Spirits Company against a challenging backdrop, I am pleased to be able to present such a positive first set of results as a listed business, with strong growth in both sales and member numbers.
"In the months since IPO to year end, we made excellent early progress in delivering against our strategic objectives; investing in, enhancing and optimising our operations to create a platform capable of delivering high, sustainable and ultimately profitable growth, always keeping the interests of our loyal SMWS members firmly at the centre of everything we do. This work behind the scenes will benefit the Group and SMWS members for many years to come, and on behalf of the Board I would like to thank all our colleagues for their efforts during the year to make it happen."
He added: "Moving into 2022, we have made an encouraging start to the new financial year, again from both a sales and member growth perspective. The outlook is positive, notwithstanding the inherent unpredictability of the pandemic and its effects, giving us confidence in our ability to continue our track record of delivering significant year-on-year growth, while remaining on course to deliver our ambition of doubling sales between 2020 and 2024.
"Global macrotrends such as premiumisation continue unabated, and as we move away from the worst of Covid-19, we are ideally equipped to operate in a more hybrid world, straddling both on-line and in-person. While we have made an encouraging start to life as a listed company, we recognise there is no room for complacency. We will continue to meet challenges head on while vigorously pursuing our goal of growing and developing the Group.
"This is being delivered by taking our proposition to a growing global community of whisky enthusiasts, offering the very highest quality crafted spirits & experiences and creating significant value for members and shareholders alike."