Thompsons Solicitors opens new office in Dumfries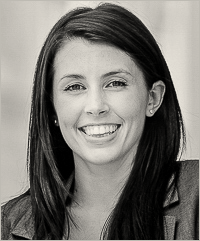 Thompsons Solicitors Scotland is moving closer to its South West Scotland clients and is expanding its national footprint, opening a new office in Dumfries town centre.
The office, based on Buccleuch Street, will bring Thompsons' specialist personal injury and "On-Demand" referral services to the region and will mean the firm's existing Dumfries and Galloway clients will have their cases dealt with closer to home.
The new base will be headed up and led by partner Hannah Bennett, who grew up and lives in the area, and has been working at Thompsons for more than 16 years.
She said: "I'm incredibly proud to be helping expand Thompsons' service offering by opening an office in my hometown. Being able to offer our specialist services to my local community and to move closer to our regional client base will add value to those clients and shows dedication and commitment to the area.
"At Thompsons, we always put our clients at the centre of our strategic plans and the expansion of the firm to several offices out with the central belt is testament to this. We have received an incredibly warm welcome from the local community and I have to say thanks to local Dumfries firms Qubiti and Alba Printers for creating our vibrant and modern new office space."