UK economy suffers largest decline since records began
The UK's GDP fell by 20.4% in April marking the largest decline since monthly records began in 1997, according to the latest data from the Office for National Statistics (ONS).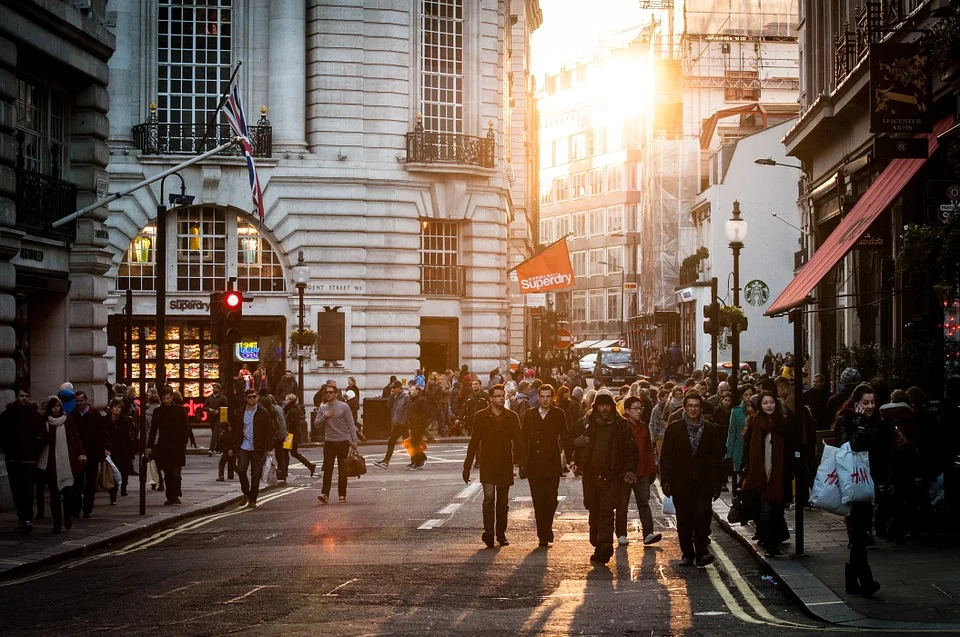 The decline took place during the UK's first full month of the coronavirus lockdown which saw the majority of shops and factories close down and thousands of workers placed on the UK Government's furlough scheme.
The monthly decline in GDP in April 2020 is three times greater than the fall experienced during the 2008 to 2009 economic downturn. During the global financial crisis, from the peak in February 2008 to the lowest point of March 2009, a total of 13 months, GDP contracted 6.9%.
Between March 2020 and April 2020, GDP has fallen by 20.4%, equivalent to a fall of approximately £30 billion in Gross Value Added.
The output of services industries fell by 19.0% in April 2020, the largest monthly fall since records began in January 1997.
Those industries that had very large falls in April 2020 were due to cessation of business activities and this can be seen in the number of businesses who reported zero turnover in April 2020 (Figure 3). In Wave 2 of the Business Impact of COVID-19 (BICS) survey (23 March to 5 April 2020) there were five industries where 75% or more of the businesses said they had temporarily closed or paused trading:
Sports activities and amusement and recreation activities
Accommodation
Food and beverage service activities
Libraries, archives, museums and other cultural activities
Creative, arts and entertainment activities
Commenting on the figures, Suren Thiru, head of economics at the British Chambers of Commerce, said: "With a monthly fall in UK GDP over thirty times the average month on month decline during the global financial crisis, the economic impact of Coronavirus has been put into sharp relief.
"With lockdown restrictions gradually easing and shops beginning to reopen, April is likely to prove to be the low point for the UK economy. However, any prospect of a 'V-shaped' recovery remains unlikely, with many sectors continuing to operate at reduced capacity. Some firms, including those in our hospitality, leisure and tourism industries, may remain closed for some time and will require flexible and open-ended government support to weather the economic storm.
"Over the coming months, further action will be needed to limit the long-term economic damage and kickstart a recovery, including close gaps in government support and providing incentives to help stimulate consumer demand and business investment. Establishing air bridges between countries with low infection rates would provide a much-needed boost to key parts of the UK economy."
Economy secretary Fiona Hyslop added: "These figures show the impact which the coronavirus (COVID-19) pandemic is having on the economy right across the UK.
"The Scottish Government has been working tirelessly to keep businesses afloat and ensure as few people as possible lose their jobs - including more than £2.3 billion of support to business
"It is critical that we now gradually and safely reopen the economy, following the route map out of lockdown that we have drawn up in close consultation with business organisations, trades unions and regulators. During this critical phase we will continue to work with employers so that they can safely get back to work and help the economy on its path to recovery.
"Given the scale of the challenge being faced by the Scottish economy in dealing with this crisis, the last thing our businesses need is the further economic turmoil that would occur under a no-deal Brexit. That is why we have repeated our calls for the UK Government to agree an extension to the transition period."
Andrew McRae, FSB's Scotland policy chair, said: "When we entered lockdown we slammed the brakes on business. We shouldn't be surprised when that results in a dramatic economic slowdown. It would be more shocking still if Scotland wasn't hit at least as hard as the rest of the UK.
"The priority now is to get momentum into the recovery, while not putting public health at risk. Half of all Scottish smaller businesses closed their doors during this crisis and helping these local operators re-open should be a top priority for Ministers in Edinburgh and London.
"That's why we're looking for practical support for business leaders looking to adapt their premises and operations. Further, we believe that getting schools and nurseries re-opened will be pivotally important to local economies and communities.
"For many local businesses it won't be as simple as rolling up the shutters and switching on the lights. The recovery might take as much collective effort as the shutdown."
Read all of our articles relating to COVID-19 here.
---