UK GDP bounced back in January 2022
Gross domestic product (GDP) bounced back in January 2022, increasing by 0.8% after falling by 0.2% in December 2021, according to the latest figures published by the Office for National Statistics (ONS).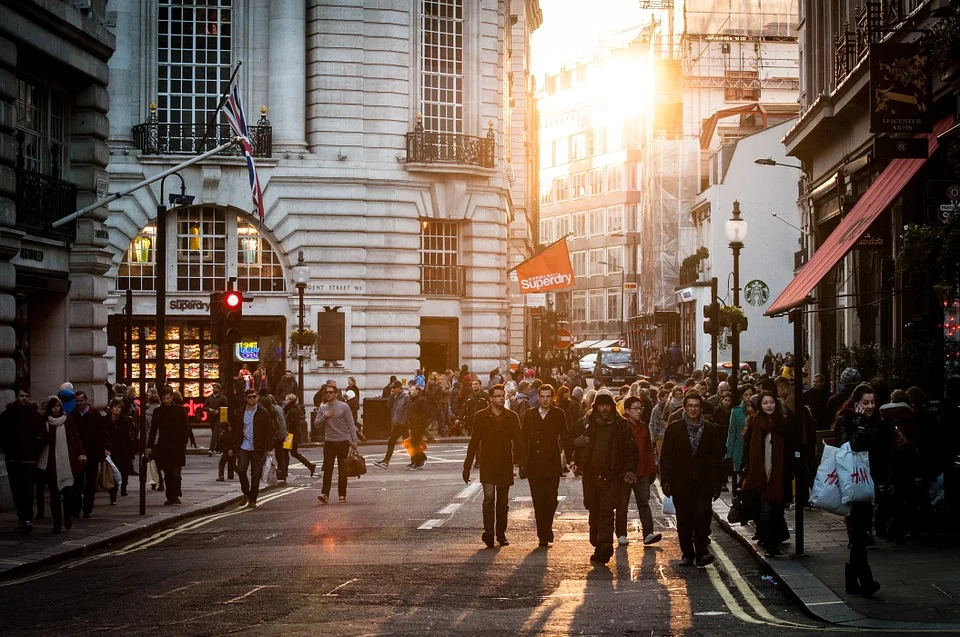 GDP is now 0.8% above its pre-coronavirus level.
All sectors grew in January 2022, with services up 0.8%, production up 0.7% and construction up by 1.1%.
---
---
Output in consumer-facing services grew by 1.7% in the month, mainly driven by a 6.8% increase in food and beverage activities, while all other services also saw growth on the month, by 0.6%.
Services is now 1.3% above its pre-coronavirus (COVID-19) pandemic level, while construction is 1.4% above and production is 2.0% below. Within services, consumer-facing services are now 6.8% below their pre-coronavirus levels, while all other services are 3.4% above.
Martin Beck, chief economic advisor to economic forecaster the EY ITEM Club, said: "GDP data for January confirmed expectations that the economic impact of the spread of the Omicron COVID-19 variant would prove fleeting.
"Output rose 0.8% m/m on a month earlier, the biggest rise since last April, more than making up December's 0.2% m/m fall. This meant the economy began this year 0.8% bigger than its immediate pre-pandemic size in February 2020. The services sector grew 0.8% m/m, with the improved covid situation aiding a 1.7% m/m rebound in the output of consumer-facing services. Industrial output expanded 0.7% m/m and construction rose 1.1% m/m.
"But recent developments mean January's performance is very much now in the rear-view mirror. Commodity prices are up and CPI inflation now looks like peaking at around 9% in April. As things stand, following April's forthcoming 54% increase in Ofgem's price cap, October will deliver another significant rise in energy bills, slowing any fall-back in inflation. The rising cost of living will weigh on households' spending power, while a more uncertain environment is not positive for business investment."
He added: "That said, the energy price cap will at least protect households from the most recent increases in gas prices until the autumn. And activity retains still-powerful supports in the form of low unemployment and strong household and corporate balance sheets.
"Nonetheless, GDP growth this year and next now looks like being more muted than hoped only a few weeks ago. But geopolitical uncertainty and what, if any, fiscal support will be announced by the Chancellor in the Spring Statement on 23 March mean that economic predictions at present are particularly uncertain."
Kevin Brown, savings specialist at Scottish Friendly, commented: "The UK's economic output dipped -0.2% in December 2021 but the latest data suggests this was a Omicron-inflicted blip, as it came bouncing back in January.
"Output increased by 0.8% with strong growth registered across all sectors, particularly in consumer facing services. The severity of Omicron is perhaps less severe than first thought and with Christmas having passed households initial caution has waned.
"This is good news for the economy as some experts feared the worst with financial pressures beginning to bear down on consumers."
He concluded: "But with inflation expected to carry on going up over the coming months and ongoing global market volatility, the outlook for the UK economy is bleak.
"Households are being told to prepare for the biggest drop in living standards since the 1970s, as the cost of living crisis bites. How badly the UK economy suffers may depend on how many households can offset rising prices by drawing on savings and investments or choosing to borrow money.
"We are seeing signs among customers that families are struggling to maintain regular saving habits, but for those that can continue to invest even a small amount each month, they could find it makes a big difference further down the line."