UK GDP grows by 0.8% in May
UK gross domestic product (GDP) is estimated to have grown by 0.8% in May 2021, according to the latest figures from the Office for National Statistics (ONS).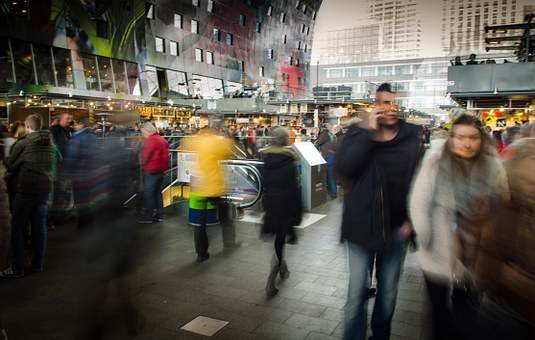 This signals the fourth consecutive month of growth but remains 3.1% below the pre-coronavirus pandemic levels seen in February 2020.
The service sector grew by 0.9% in May 2021 – accommodation and food service activities grew by 37.1% as restaurants and pubs welcomed customers back indoors following the easing of coronavirus restrictions.
Output in the production sector returned to growth in May 2021, at 0.8%, mainly because of adverse weather conditions in May boosting output in electricity, gas and air supply.
At the same time, output in the manufacture of transport equipment fell by 16.5%, its largest fall since April 2020 as microchip shortages disrupted car production.
The construction sector contracted for a second consecutive month in May 2021, by 0.8%, but remains 0.3% above its pre-pandemic level in February 2020.
Commenting on the announcement, Martin Beck, senior economic advisor to the economic forecaster the EY ITEM Club, said: "A 0.8% month-on-month rise in GDP in May was little more than half the consensus expectation of 1.5%, despite the boost to activity from the resumption of indoor hospitality on 17 May.
"Accommodation and food service activities grew by 37.1% month-on-month, but overall services output was up only 0.9% month-on-month. This was largely due to a soft performance from non-consumer-facing parts of the services sector. Industry grew 0.8% month-on-month, but construction output was down 0.8%."
He added: "May's performance left GDP 3.1% below its pre-COVID-19 level in February 2020. The EY ITEM Club thinks there's a good chance this gap will disappear by the end of 2021, but the pace at which it is eliminated faces some constraints. While the removal of most remaining COVID-19 restrictions on 19 July should bolster the recovery, rising infections may present an opposing force.
"The unusual nature of the rebound also points to a slowdown in growth. Lockdowns resulted in a large degree of expenditure switching. But with the economy now largely reopened, spending patterns should return to normal. This will boost demand in some sectors, but spending in other areas which benefited from social distancing restrictions, such as household goods, is likely to fall back.
"Overall, while 2021 should be a year of very strong GDP growth, it may not be quite as heated as previously hoped."