UK Government expected to sell RBS stake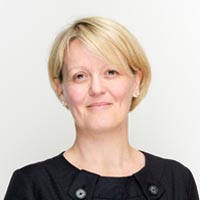 It is expected that the UK Government will sell more of its stake in the Royal Bank of Scotland after the bank unveiled strong financial results last week.
The bank's chairman Sir Howard Davies raised expectations for the government action when he said that he expected the government to move forward with "enthusiasm and energy" in reducing its holding in RBS.
The government could announce an intention to sell a portion of its 62% stake in the bank alongside the Budget. The budget announcement is due to take place on March 11th but could be postponed following the resignation of Sajid Javid as chancellor last week.
---
---
RBS has shareholder approval to buy back annually 4.99% of its shares, a stake worth £1.29 billion as of last week. That would have to come with a separate placement of RBS stock by the government into the market in order to set the price for the buyback, The Times reports.
Sir Howard Davis commented: "We believe government policy over RBS is clear. They wish to pursue the sell down." RBS's preference over how to use some of its capital is to buy back shares from the government, Sir Howard added. The banking group has between £3bn and £4bn in surplus capital that it could use, analysts, believe."
The sale of the shares would result in a substantial loss to the government, having paid 502p a share to prevent RBS from failing during the financial crisis when the Treasury pumped in £45.5bn. The government's last stake was sold for 271p a share in June 2018, crystallising a £2.1bn loss for taxpayers.
On Friday, RBS shares fell 15½p or 6.8% to 213p after Alison Rose, chief executive, outlined her cautious targets for profitability. The drop in shares also came after the bank announced that this year it would rebrand its parent name as NatWest Group.
The bank will pay an ordinary final dividend of 3p and a special dividend of 5p, amounting to a total distribution of £2.7bn, of which £1.7bn will go to the government.