UK Government 'must ensure fintech succeeds', Kalifa Review finds
The UK Government must continue to be focused on ensuring the success of UK fintech, according to the newly released Kalifa Review of Fintech.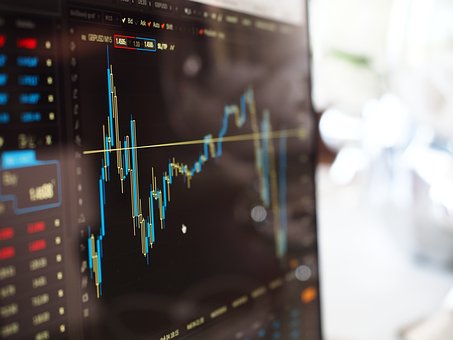 Ron Kalifa OBE, chairman of Worldpay, was commissioned by The Treasury to review the UK's fintech sector and in doing so, he has set out a strategy and delivery model for the UK to continue to provide leadership in fintech.
While the UK continues to beat European competition in attracting new investment, Mr Kalifa reported that of the new financial companies selling shares to fund expansion and innovation in fintech, the US-based Nasdaq index attracted 40% of new listings compared to just 5% for the UK.
Mr Kalifa's recommendations include launching a fintech growth fund, which UK pension funds would be free to invest in to stop early stage companies selling to rich foreign competitors too soon.
He called for the establishment of a new retraining programme, which would see further education colleges offering short courses to help workers get to grips with new, essential tech skills.
Mr Kalifa has also said 10 new fintech "clusters" located across the UK should be developed while high-growht companies should be allowed to keep special shares, which would leave founders in control even if they sell majority stakes on. This is common in the US but against UK rules.
Mr Kalifa said if the UK is to retain its position as a global leader in financial services, then 'we must lead this technological revolution.'
He added: "Just as we led in previous industrial revolutions, we must do so again in this one."
FinTech Scotland along with fintech bodies across the UK contributed to the Fintech Strategic Review (FSR).
The detailed data-driven analysis of fintech innovation across the UK gave recognition to the momentum of the FinTech Scotland cluster, which included growing expertise in open finance, payments, regulatory innovation (RegTech) and "Fintech for Good".
The Fintech Scotland cluster model was noted as a driving force since formation in 2018, progress over three years which has included:
Entrepreneurial Growth, increasing number of fintech SME firms from 26 to 155 today.
Innovation Excellence – collaboration to establish Global Open Finance Centre of Excellence in 2020.
Strategic Engagement – 27 strategic partners from private, public, academic sectors.
Practical Collaboration – developing mutual opportunities with UK colleagues in the Fintech National Network.
Global Recognition – European cluster centre of excellence accreditation in 2020.
Stephen Ingledew, executive chair of Fintech Scotland and a member of the FSR working group, said: "Fintech has the potential to revolutionise how we live whether it's paying for our shopping or managing our money or setting up a business.
"Crucially, it can play a pivotal role in stopping the exacerbation of economic and social inequalities. Fintech innovation is fast growing right across the UK and offers great potential for Scotland through investment, innovation and jobs.
"We have been fully involved in the Review to share our learnings from the last three years, in which we've managed to build an inclusive and vibrant cluster, a model which The Review recognises can help foster innovation and collaboration in boosting recovery of the UK economy.
"We believe the Review recommendations will support further progress in developing a growing fintech ecosystem and build on successes of home grown and international fintech firms already rooted in Scotland."
Linda Hanna, interim chief executive of Scottish Enterprise, added: "This independent review supports Scotland's growing worldwide reputation as a leading fintech location. Scottish Enterprise has been proud to partner with FinTech Scotland in developing a vibrant environment that continues to attract international fintech firms from around the world, providing economic opportunities for our communities and high-quality jobs for our skilled workforce."
James Varga, founder of Direct ID and Loral Quinn, founder of Sustainably also contributed to the FSR and welcomed the recommendations on behalf of the fintech community.
He commented: "We have known for some time that Fintech has been one of the fastest growing parts of the economy driving innovation across the country and the findings of this report illustrate why the future of fintech is very bright indeed and, with the right drivers, can continue as one of the UK's biggest success stories."
Loral Quinn said: "The FSR is a boost for fintech entrepreneurs across the country and the package of recommendations will enable innovative small and medium enterprises to accelerate growth nationally and globally."
Deloitte co-led the FSR National Connectivity Chapter with Tech Nation, undertaking a comprehensive data- driven analysis of the sector across the UK.
Kent Mackenzie, head of Fintech in Scotland, added: "The detail and data contained in this review will underpin and support what we've understood for a long time – that fintech across the UK is alive and kicking, and primed for next stage of scaling."
Claire Reid, regional leader, Scotland at PwC UK, commented: "Areas across Scotland, from Glasgow to Edinburgh, to Fife, Perthshire, Aberdeen and the Borders have a proven record of nurturing FinTechs and the creation of FinTech clusters throughout the country would promote this even further, supporting nuanced specialisms across specific regions and supporting scale while making FinTech a more inclusive industry.
"As well as unlocking opportunities for innovation across the regions, the proposed clusters in the Kalifa Review will ensure skilled workers are able to remain closer to home, keeping talent within the region and contributing towards the government's levelling up agenda while creating the right conditions for an industry that has an important role to play in the economic recovery across the regions.
"Importantly, the clusters will also allow regional bodies to begin to deliver on the proposals in the Research and Innovation for UK FinTech report published last month, helping FinTechs in all corners of the UK to leverage local strengths and networks to create jobs, deliver innovative solutions and drive economic growth."