UK government pushes back fiscal statement to November 17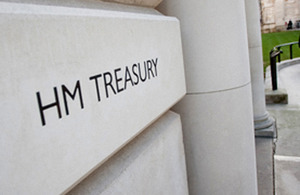 The chancellor, Jeremy Hunt, has announced that the government's fiscal statement will be delayed from October 31 to November 17.
The new prime minister, Rishi Sunak, and chancellor agreed on the new date when they will set out a detailed plan to reduce debt and put in place a growth strategy for the economy, The Guardian reports.
The shift in date means the Office for Budget Responsibility's forecasts will not be available for the Bank of England to make a more informed decision at its next monetary policy committee meeting on 3 November, when it is expected to increase interest rates again.
Mr Hunt discussed the change the governor of the Bank of England, Andrew Bailey, who said he "understands the reasons for doing that" and that he will "continue to work very closely with" the chancellor.
---
---
Explaining the shift in date, Mr Hunt said: "I want to confirm that it will demonstrate debt falling over the medium term, which is really important for people to understand. But it's also extremely important that that statement is based on the most accurate possible economic forecasts and forecasts of public finances.
"And for that reason the prime minister and I have decided it is prudent to make that statement on 17 November when it will be upgraded to a full autumn statement."