UK inflation rises by 4.6% in November
UK consumer price inflation rose by 4.6% in the 12 months to November 2021, according to the latest figures published by the Office for National Statistics (ONS).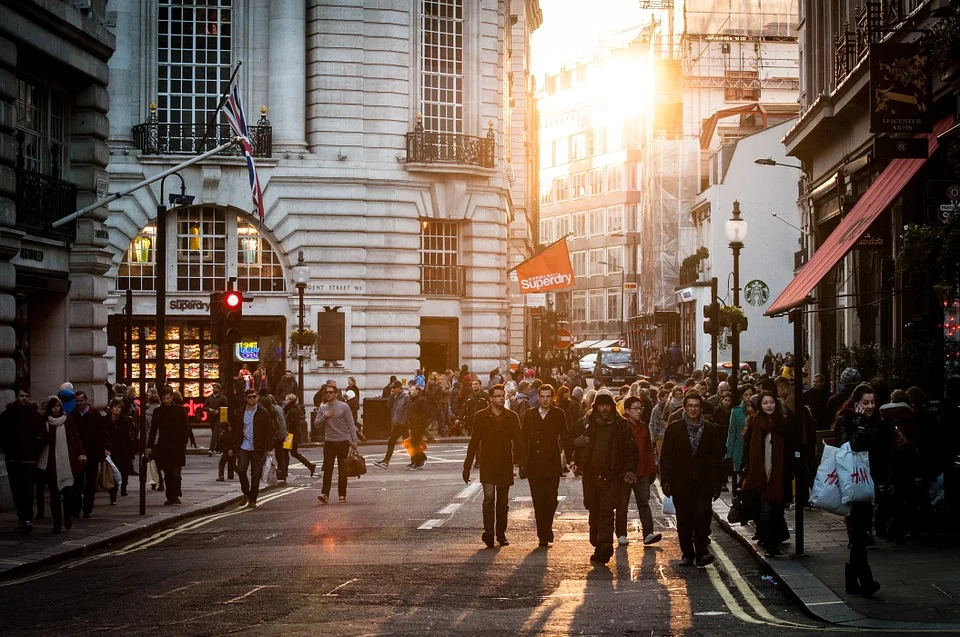 This marked an increase of 3.8% in the 12 months to October.
The largest upward contributions to the November 2021 CPIH 12-month inflation rate came from transport (1.34 percentage points, principally from motor fuels and second-hand cars) and housing and household services (1.28 percentage points).
On a monthly basis, CPIH increased by 0.6% in November 2021, compared with a fall of 0.1% in November 2020.
The upward contributions to the change in the CPIH 12-month inflation rate between October and November 2021 were broad based, with the largest coming from transport (particularly motor fuels), and clothing and footwear.
These were partially offset by a large downward contribution from restaurants and hotels.
Economic forecaster the EY ITEM Club expects inflation to slow in H2 2022 and into 2023. The upward pressures from global goods and commodity prices should fade, while there remains little evidence of an escalation in underlying domestic pressures.
Martin Beck, chief economic advisor to the EY ITEM Club, commented: "CPI inflation accelerated from 4.2% in October to 5.1% in November, its highest rate since September 2011. November's pickup was largely down to two factors. First, at 4.0%, core inflation was much higher-than-expected.
"Though there were powerful base effects, following a soft reading last November when the economy returned to lockdown, the pass through of rising global goods prices appears to have been a key influence. Second, petrol prices rose by 5.1% month-on-month after a rise in the oil price, which contributed around 0.2 percentage points to the pickup in inflation between October and November."
He added: "The EY ITEM Club expects inflation to remain at, or slightly above, current rates for the next few months. The CPI measure is then likely to briefly move higher next April, when the next rise in the energy price cap and the restoration of the VAT rate to 20% for the hospitality sector affect the index.
"But the EY ITEM Club then expects inflation to slow significantly as we move through the second half of 2022 and into 2023. Strong base effects, caused by this year's acceleration, will come into play, while oil and natural gas prices should fall back. Furthermore, provided that the Omicron variant doesn't materially alter the outlook, the rotation of consumer spending back towards services and away from goods should help to calm the pressures on global goods prices. Given there is still little evidence of any escalation in domestic underlying inflationary pressures, the EY ITEM Club thinks inflation could fall well below the 2% target during 2023."
Kevin Brown, savings specialist at Scottish Friendly, said: "The cost of living is continuing to rise sharply and faster than the Bank of England, and most economists predicted.
Inflation in the UK is on track to reach its highest level for 30 years in 2022 but the looming threat of Omicron means it is unlikely that the Bank will choose to risk destabilising the economy or household finances further by raising interest rates this week.
"By the time the next opportunity comes round to raise rates in February next year, the Bank could be facing an uphill battle to bring inflation in check."
He continued: "The Bank's lack of action means households in Britain are taking measures into their own hands to mitigate the rising cost of living. Our research shows many Brits have taken steps to reduce their outgoings and make their money last longer, such as shopping in cheaper stores and eating out less. But worst of all, with food and energy bills on the up, more than one in three families are nervous they will be unable to pay for essentials this winter.
"For those that are feeling the pinch, having a really good handle on all your outgoings to prioritise the essentials and potentially cut back on other areas can help. Meanwhile, if you've been saving for a 'rainy day' then now might be the time to fall back on that safety net."