UK retail sales reach pre-pandemic levels
UK retail sales volumes in January exceeded pre-pandemic levels, according to the latest figures published by the Office for National Statistics (ONS).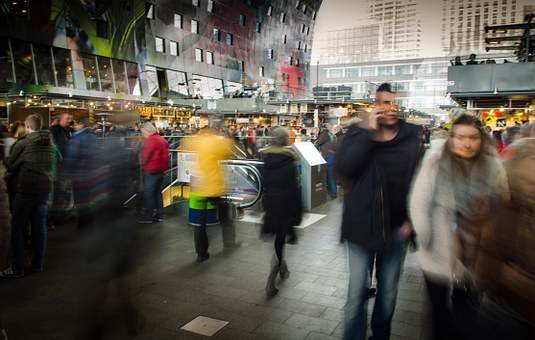 Retail sales volumes rose by 1.9% in January, following a fall of 4.0% in December. Sales volumes were 3.6% above their pre-coronavirus February 2020 levels.
Non-food stores sales volumes rose by 3.4% in January 2022 as home improvement sales volumes picked up with increased sales in household goods and garden centres; non-food sales volumes were 1.1% below their February 2020 levels.
---
---
Automotive fuel sales volumes rose by 4.1% in January 2022 following a fall of 5.0% in December when increased home working and lower retail footfall reduced travel; sales volumes in January 2022 were 3.3% below their February 2020 levels.
Food store sales volumes in January 2022 fell below pre-coronavirus levels for the first time and were 0.8% below where they were in February 2020.
However, the proportion of retail sales online fell to 25.3% in January 2022, its lowest proportion since March 2020 (22.7%), continuing a broad downward trend since its peak in February 2021 (36.5%); despite its downward trend, the percentage of retail sales made online was still higher than before the coronavirus pandemic (19.8% in February 2020).
Kevin Brown, savings specialist at Scottish Friendly, commented: "The rebound in sales in January suggests consumers still do have some pent-up demand to spend. The sharp spike in sales at furniture, lighting and electrical goods stores shows that shoppers were happy to be back on the high street last month.
"Households also spent less in food stores in January as the appetite to eat out increased. The overall 1.9% jump in sales is the biggest monthly rise since the lockdown was lifted last Spring and it helped to recover nearly half of the 4% drop seen in December."
He added: "The recovery will provide fresh hope for retailers who suffered a difficult Christmas period, but with inflation at a 30-year high and living costs set to carry on rising the spike in consumer spending could be short lived.
"Household incomes are being tightly squeezed and the higher inflation rises the more likely it is that retail sales will suffer. For families without large disposable incomes or plenty of excess savings to draw on, their focus for the foreseeable future will be on minimising their discretionary spending to try and ride out the rising cost of living crisis."