UK retail sales remain flat in September
Retail sales in September this year remained flat following a fall of 03.% in August this year, a new report by the Office for National Statistics (ONS) reveals.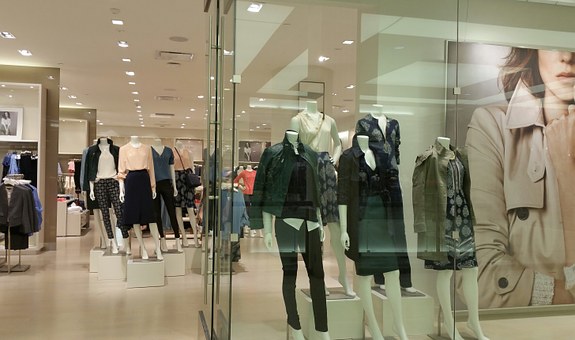 The report by the ONS highlighted that in the three months to September 2019, moderate growth in the quantity bought continued at 0.6% when compared with the previous three months, with all sectors within non-food stores reporting declines except "other stores".
It also highlighted that the year-on-year growth rate shows that the quantity bought in September 2019 increased by 3.1%, with growth across all sectors except department stores and household goods.
The ONS data further revealed that online sales as a proportion of all retailing was 19.1% in September 2019, compared with 19.5% reported in August 2019.
Euan Murray, relationship director at Barclays Corporate Banking Scotland, said: "The ONS's September retail data shows fairly robust growth of over 3% year-on-year. The BRC told us last week that they had found it was one of the worst September results for many years. They use different samples but even taking that into account, the level of divergence means they can't both be right and from my conversations with retailers on the challenges they are facing, the ONS numbers are difficult to fully accept.
"Perhaps today's findings will provide some relief for retail boardrooms, but when presented with such varying statistics, it's hard for the industry or other observers to draw any firm conclusions about the overall state of the sector.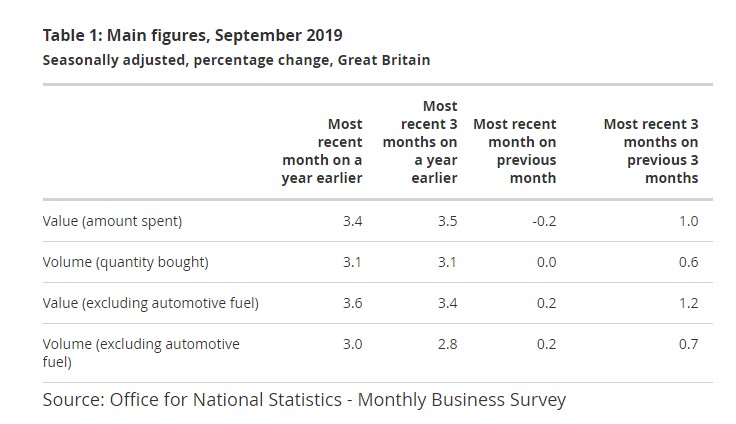 "Thankfully, retailers are too busy looking ahead to the most important time of the year to worry too much about the ins and outs of data-sets. With the Black Friday discounting period on the horizon, retailers are finalising plans around what product range they will offer to incentivise consumers while trying to retain bigger margins on items that consumers really want and need.
"That's easier said than done given the public expectation for significant discounts, but where possible, retailers should try to hold their nerve and maximise returns. They also have to ensure comprehensive operational support systems are in place. This has caught some out in the past when demand spikes and they will be hoping that the work done to prepare will help avoid similar issues this time around.
"Brexit outcomes are of course a persisting concern, but most retailers are well-prepared for the full range of possible outcomes. Consumers will still want to spend at Christmas whatever the political developments lead to in the next couple of weeks, so the short-term priority will be to get customers into their stores and onto their websites to secure as many purchases as possible."
Howard Archer, chief economic advisor to the EY ITEM Club, added: "Retail sales volumes were only flat in September after dipping 0.3% month-on-month in August. This marked a clear softer underlying performance after retail sales volumes had risen 0.5% month-on-month after a gain of 0.6% quarter-on-quarter in the second quarter.
"Even so, September's retail sales performance was not as bad as had been indicated by poor surveys from the British Retail Consortium (in particular) and the CBI – although these surveys have tended to be weaker than the hard data in recent months.
"The year-on-year increase in retail sales volumes actually rose back up to 3.1% in September after dipping to a three-month low of 2.6% in August from 3.4% in July and 3.8% in June. This reflected the fact that retail sales volumes had fallen 0.5% month-on-month in September 2018.
"Retail sales volumes still rose a decent 0.6% quarter-on-quarter over the third quarter, but the underlying performance softened during the quarter. It is notable that the third-quarter gain was largely due to July's performance. Year-on-year growth in retail sales volumes slowed to 3.0% in the third quarter from 3.6% in the second quarter."