UK tech sector beats both US and China to lead global growth in 2019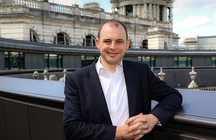 The UK's tech sector is outperforming all the others in Europe, and even those in the US and China - in terms of the increase in venture capital investment it saw in 2019, according to the latest data collected for the Digital Economy Council.
The data reveals that investments in the UK tech sector soared to £10.1 billion ($13.2bn) in 2019, according to latest industry figures – a £3.1bn increase on 2018's very strong figures and the highest level in UK history.
Research prepared for the Digital Economy Council by Tech Nation and Dealroom.co revealed that between January and December, UK companies secured a third of the £30.4bn raised during the year in Europe. In particular, UK-based tech firms received more VC investment than Germany (£5.4bn) and France (£3.4bn) combined.
---
---
The data also found that venture capital investment jumped by 44% year-on-year – growth that outstrips US, China, Germany and France.
Almost half of the UK investments (£4.6bn) in 2019 came via US and Asian investors and the UK tech sector recently overtook the US for foreign investment per capita. What's more, when compared to Germany and France, the UK had the widest overall mix of foreign versus domestic investor.
While eight more billion-dollar companies or unicorns were created in the UK in 2019 – taking the total number based in the UK to 77 – the amount being invested in early-stage companies increased, reaching £3.9bn in 2019 up from £3bn the year before.
Matt Warman, digital minister, said: "It's fantastic to see Britain continues to be the best place in Europe to start and grow a tech business, with record-breaking investment and the creation of eight new billion-dollar companies last year.
"This roaring success is testament to our business-friendly environment, talented workforce and longstanding reputation for innovation.
"As we head into a new decade, we want to keep up this momentum ensuring the tech sector flourishes right across the country, helping more entrepreneurs turn their ideas into business successes and strengthening the nation's digital skills."