Waire Health receives £2m funding boost from Eos and Scottish Enterprise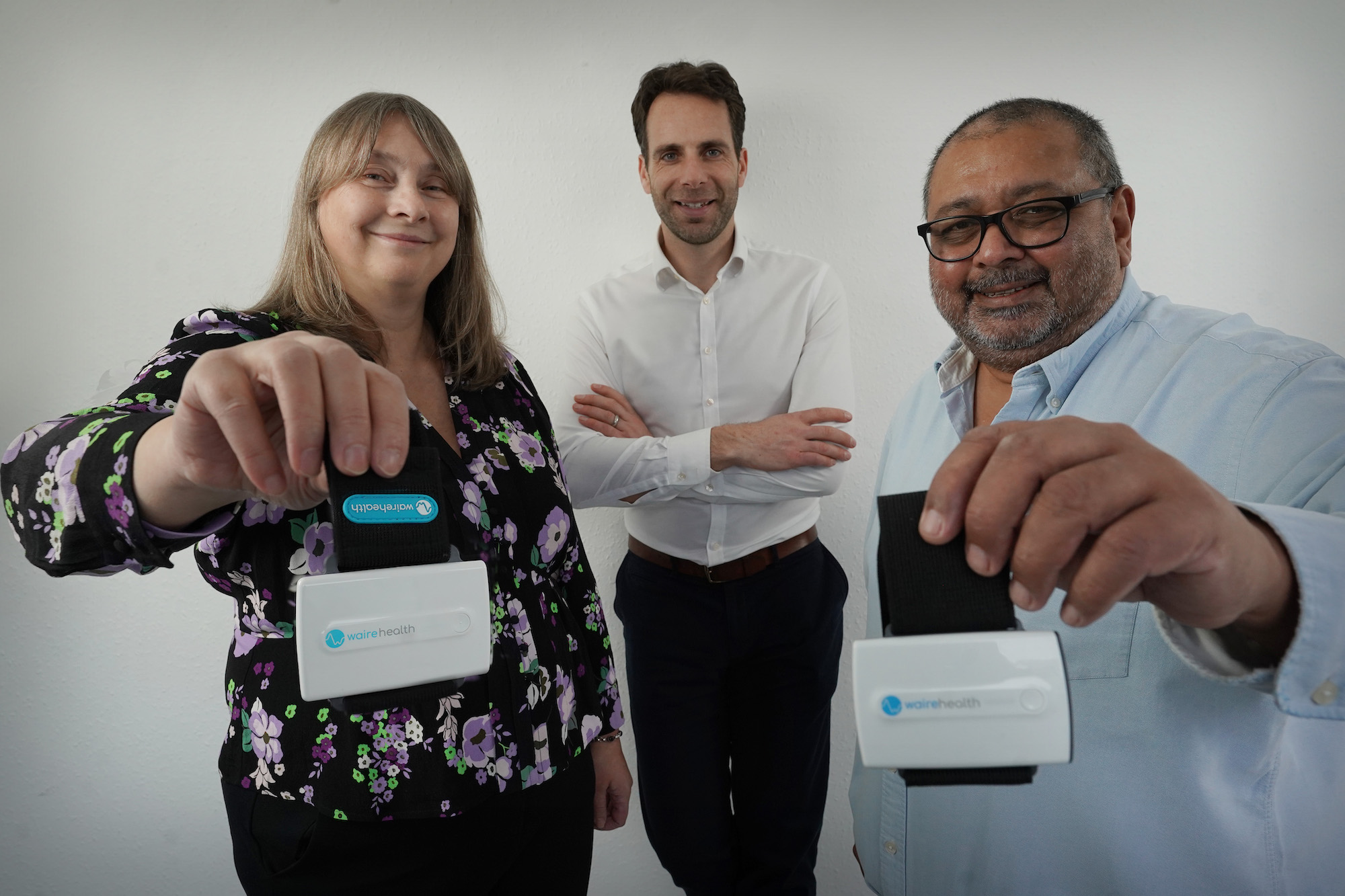 Scottish startup Waire Health has received £2 million in funding from St Andrews-based Eos Advisory and Scottish Enterprise.
The investment will allow the firm to scale its sensor technology and grow its management team, production, and product development capabilities, while enabling Waire Health to accelerate expansion in global markets including North America.
Waire Health's remote patient monitoring device, C-Detect, operates in hospitals and homes autonomously, reducing costs and improving outcomes through continuous real-time monitoring and advanced artificial intelligence. The company sells platform agnostic sensors primarily to healthcare technology platform providers, who in turn sell into hospitals and other healthcare organisations.
---
---
Dave Hurhangee, CEO and founder of Waire Health, said: "The whole area of care at home got pushed over the edge during Covid. What many companies didn't fully appreciate was the paramount importance of usability.
"If devices have to rely on mobile connections or Bluetooth, they become difficult to use from the outset, for both patients and healthcare providers. We bring design and detail from years of experience of working with the technology, and our devices fall back to cellular if Wi-Fi falls off.
"We think we have the best-of-class offering in the industry, and that's being evidenced by the success we're having in the market."
The C-Detect device, which has been developed at the company's Dunfermline headquarters and is manufactured at a facility near Edinburgh, has undergone extensive trials with the University of California, and Waire Health has partnerships in place with organisations ranging from global healthcare organisations to national governments.
Mr Hurhangee began developing wearable technology for radiation monitoring on Ministry of Defence nuclear submarines based at Rosyth near Edinburgh in the mid-eighties.
He added: "If you can operate a monitoring device from a submarine, that gives you a strong foundation to build for applications across multiple sectors and environments.
"Along these lines, we're now branching out into sectors outside healthcare, so that will be part of our next phase of growth."
Since launching Waire Health in 2018, the company has achieved a number of milestones, and was selected by the European Union's Nightingale project in 2018 from almost 200 applications including by many of the industry's main players. The company is also running a pilot study in partnership with the Irish Government and Indian multinational conglomerate The Tata Group.
Kathrina Skinner, COO at Waire Health, said: "One of the things we're proud of is our Scottish heritage, and the fact that we develop and manufacture the product here, something that we were effectively forced to do during the pandemic.
"And the name of the company, 'Waire', actually comes from the Scottish Gaelic language where 'aire' means care, concern, and responsibility."
Mark Beaumont, Eos partner, said: "As healthcare systems in the UK and around the world move to remote monitoring and real time patient data, we see a huge opportunity for Waire Health to scale its C-Detect device.
"Eos is focused on finding, backing, and scaling the best science and technology in Scotland that improves quality of life, of which Waire is a brilliant example."
Kerry Sharp, director of entrepreneurship and Investment at Scottish Enterprise said: "The health tech sector is vital to the future success of Scotland's economy and Waire Health is a fantastic example of a company that is showing true innovation in the field.
"We are proud to invest and be part of their continued growth, which is seeing them expand into international markets and helping make Scotland a key mover in the industry globally."