Women's Enterprise Scotland chief executive Carolyn Currie appointed First Entrepreneur in Residence at QMU
Carolyn Currie, the chief executive of Women's Enterprise Scotland, has become the first Entrepreneur in Residence (EiR) at Queen Margaret University (QMU), Edinburgh.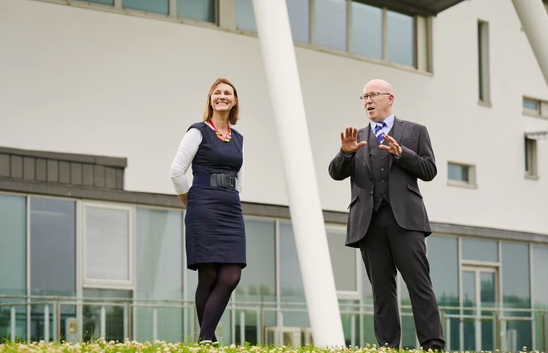 In a bid to accelerate women's entrepreneurship, Ms Currie's appointment will help strengthen the University's culture of entrepreneurship, supporting more staff, students, and graduates to start their own businesses.
The Entrepreneur in Residence will offer the QMU community a chance to seek advice, learn from an expert and access vital resources like webinars and one-to-one support.
As a prominent champion of women in business, Ms Currie will help QMU play a vital role in addressing the gender imbalance which currently exists across the Scottish entrepreneurial landscape.
The WES-QMU partnership has bold ambitions, and together they will also work towards the establishment of a physical Women's Business Centre – an entrepreneurial hub which will help unlock women's entrepreneurship through inspiration and practical support.
This hub will be part of the new Edinburgh Innovation Park, and will contribute to a thriving, gender-balanced vision for the entrepreneurial ecosystem in Scotland.
This comes as women business owners have been hit particularly hard by the pandemic. Women are more likely to be working in sectors that are hard hit by the crisis including hospitality and non-food retail. The Rose Report on Female Entrepreneurship states that up to £250 billion of new value could be added to the UK economy if women started and scaled new businesses at the same rate as UK men.
Carolyn Currie said: "I am delighted to take up this post and to support the next generation of strong, entrepreneurial women at QMU. We have a huge opportunity to harness the research and innovation work underway and create exciting new businesses to power the Scottish economy."