World's 'most valuable whisky' could fetch £1.4 million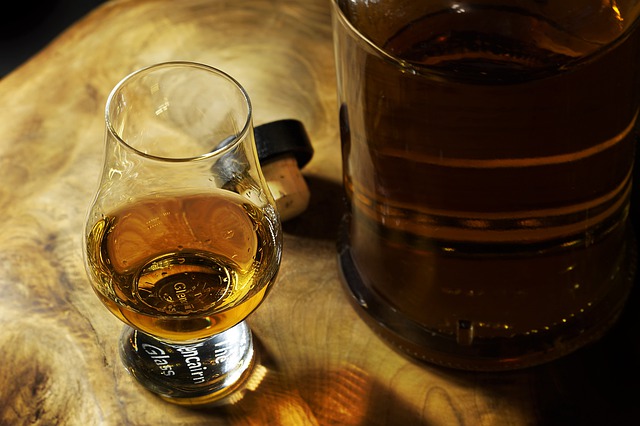 The Macallan Adami 1926, hailed as the "most valuable whisky in the world" and dubbed the Holy Grail of single malts, is poised to create a stir in the auction world as it goes under the hammer at Sotheby's in London on 18 November.
This exquisite Scotch, distilled in Aberlour and matured for six decades in sherry casks at Easter Elchies House in Scotland, holds the title of the oldest Macallan vintage ever produced.
With only 40 bottles ever crafted, the Macallan Adami 1926 stands out not just for its age, but for its exclusivity and the meticulous craftsmanship involved in its creation. The whisky, which was bottled in 1986, represents a significant era of The Macallan's history, notably influenced by Janet Harbinson.
Harbinson steered the distillery to success after assuming leadership in 1918 following her husband's demise, The Scotsman reports.
---
---
Expected to fetch between £750,000 and £1.2 million, this rare dram has previously shattered auction records, with sales reaching up to £1.5m in 2019. Further enhancing its allure, this specific bottle is the first to undergo a thorough reconditioning by The Macallan Distillery itself. The meticulous process included the replacement of the capsule and cork, strategic re-adhesion of label corners, and a critical 1ml liquid analysis conducted in Glasgow to confirm its authenticity.
Sotheby's global head of spirits, Jonny Fowle, expressed immense excitement about presenting a bottle that every collector yearns to own. The bottle's condition, validated by master distiller Kirsten Campbell, and its significant provenance, establish it as potentially the most desirable bottle ever to grace the market.
The Macallan's legacy is further enriched by the distinctive labels on the 1926 bottles. Of the initial 40, a maximum of 14 bore the esteemed Fine and Rare labels. Adding to its mystique, two bottles originally featured no labels; one of them was later hand-decorated by Irish artist Michael Dillon, encapsulating the essence of Macallan's Easter Elchies House.
This particular bottle made history in 2018 as the first whisky bottle to exceed £1m at auction. However, the fate of the remaining bottles is largely unknown, with one believed to have been lost in a Japanese earthquake in 2011 and another reportedly consumed.
Advance bidding for this coveted bottle of Macallan Adami 1926 commences on November 1, beckoning whisky connoisseurs and collectors worldwide to partake in a slice of Scottish heritage wrapped in a saga of craftsmanship, legacy, and an unyielding pursuit of perfection.