Yvonne MacDermid appointed to lead strategic review of Scottish debt solutions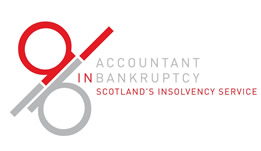 Announcing a strategic review of the country's debt solutions, Scotland's Minister for Community Wealth and Public Finance, Tom Arthur, has appointed Yvonne MacDermid OBE, a prominent financial advice expert and the former chief executive of Money Advice Scotland (MAS) to spearhead the initiative.
Ms MacDermid led MAS from its establishment in 1997 until her departure in 2021 and will now focus on assessing the existing frameworks for debt solutions and diligence within Scotland.
Mr Arthur said: "In recent years, the Scottish Government has been sponsoring a rolling programme of review and reform in relation to debt solutions and diligence.
---
---
"The changes that we have made, and propose to make through the current Bankruptcy and Diligence (Scotland) Bill, are helping to strengthen, update and humanise the existing regime.
"Now is the time for a more fundamental, strategic assessment of the options and mechanisms provided for debt solutions and for diligence, to ensure that they are most effectively attuned to the needs of today's economy and society.
"I can think of no one better placed to undertake this work than Yvonne MacDermid. She will bring vast experience, intelligence and compassion to bear in engaging with stakeholders to identify areas for improvement."
Ms MacDermid said: "I am delighted to have the opportunity to lead this important review. It is vital that, when people get into financial difficulty, they have access to an appropriate range of advice, support and options.
"My task is to engage with a broad range of stakeholders, to examine views and evidence, to identify ways of improving on what currently exists. It is a task I intend to tackle with vigour."
The Institute of Chartered Accountants of Scotland's (ICAS) director of practice, David Menzies, welcomed the appointment saying it is "an important step in the long awaited review which has been called for by ICAS for many years".
He added: "We look forward to providing input into this review and will watch with interest the terms of reference, not yet announced."