Aberdeen-based Infinity Partnership shortlisted for three accolades
---

---
Aberdeen-based accountancy firm Infinity Partnership has been shortlisted for three accolades in a prestigious UK awards event for accountancy professionals.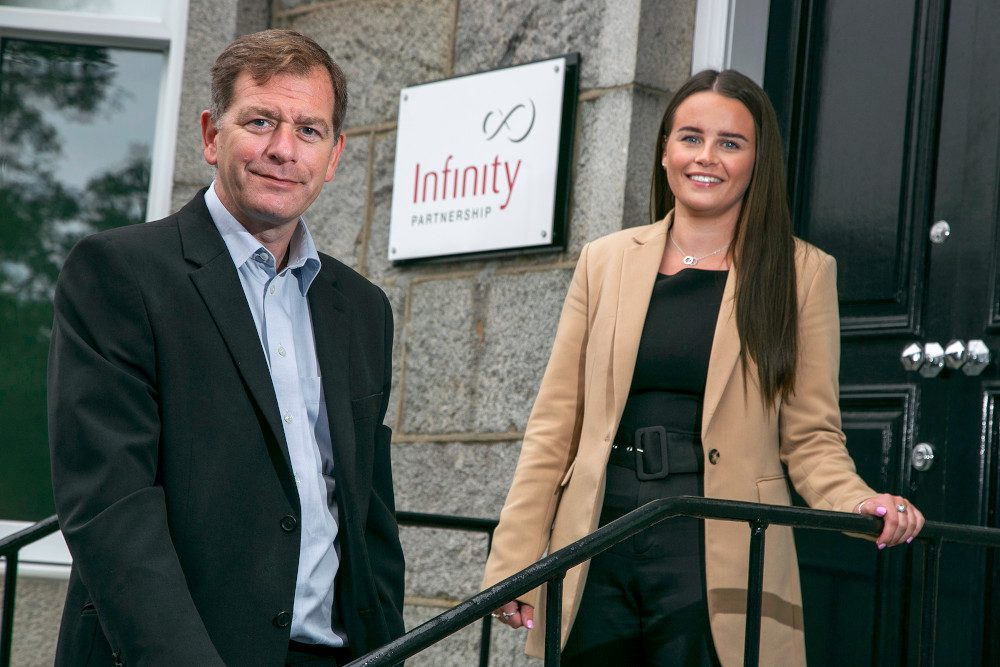 The practice, a five-time winner at the British Accountancy Awards, has been named a finalist in three categories at the 2021 Accounting Excellence Awards.
Infinity has been nominated in the Client Service Award and Tax Team of the Year categories. In addition, the firm's senior accounts associate, Chloe Leslie, has reached the last stage of the Rising Star of the Year award category.
Simon Cowie, managing partner at Infinity Partnership, said: "The Accounting Excellence Awards are one of the most prestigious for UK accountancy firms, so we are therefore delighted to be shortlisted in three categories.
"All of our teams have worked extremely hard over the past 18 months and the client service nomination is well deserved. Our tax team has consistently grown in recent years and played a significant role in our success.
"I'm also thrilled that Chloe has been shortlisted. She is a key member of the team and we are all delighted that her hard work and dedication has been recognised with this nomination."
Infinity, which has a UK-wide client base, is recognised for its accountancy, research and development tax relief, mergers and acquisitions and corporate finance expertise. The majority of its clients are connected to the energy sector in the Aberdeen area.
The practice was founded in 2011 by Mr Cowie, a two-time Scottish Dealmaker of the Year who has completed more than 80 deals worth more than £250m in total. Infinity has made R&D tax credit claims of more than £200m on behalf of clients in the past four years.