And finally… Wrong number
---

---
A pensioner accidentally sent £193,000 to the wrong person after typing one digit of the sort code wrong whilst sending his banking details to his solicitor to receive an inheritance payment.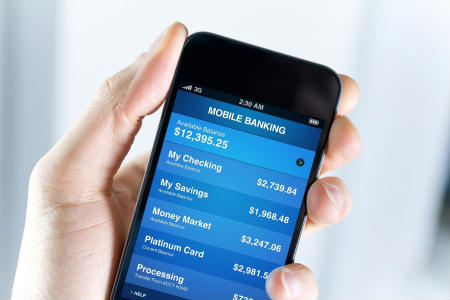 Mr Peter Teich almost lost his £193,000 inheritance when the recipient refused to return it.
Mr Teich said he did not know there had been a mistake until his sister received her portion of the money but he had not been sent his.
He was shocked to find out that because the person who had wrongfully received the money refused to give it back - and it was not the bank's fault. All that Barclays could do was offer him £25 as a gesture of goodwill.
Barclays issued a letter to Mr Teich which read: "Due to an error on your part, the funds were applied to another customer… clearly you were misadvised about the funds being restored to your account, and in recognition of this, I have credited your account with a small token gesture of £25."
Mr Teich undertook expensive legal proceedings meaning he had to pay £12,000 in legal fees. He eventually found out the other customer's name and managed to obtain a 'freezing injunction' costing £34,000.
The court order then forced the other customer to repay the money back to Mr Teich.
Mr Teich told The Guardian: "I freely acknowledge my mistake in this unhappy saga: I provided the sort code of the wrong Barclays branch. But my error fades into near insignificance when considered in the context of Barclays' conduct."
After the legal proceedings ended, Mr Teich asked Barclays to refund his legal fees, to which it refused.
He then contacted The Guardian, who asked the bank to reconsider the case.
The bank then refunded the fees and gave him £750 in compensation.
A spokesperson from Barclays said: "It is evident that on this occasion we have failed to meet the high standards that Mr Teich can expect to receive from Barclays, and for this we have offered our sincere apologies.
"After taking a closer look at this situation, we can confirm that Mr Teich can expect the fees he has incurred to be refunded in full with interest, together with a payment for the distress and inconvenience this matter has caused."