Barclays launches first Scotland pilot to supercharge economies in local towns
---

---
Barclays is piloting a new economic growth initiative for smaller towns in Kilmarnock, the bank announced today.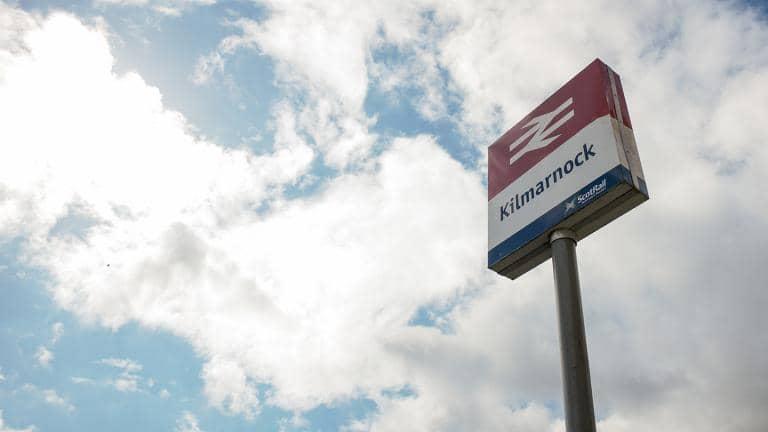 The Kilmarnock pilot is the second of four geographical pilots of the bank's "Thriving Local Economies" initiative, which was unveiled in Bury last year.
The bank will join forces with local leaders in the heart of the town across government, business and education to identify how to boost the local economy through a landmark study and over a three-year period, introduce bespoke programmes and support to help business growth, skills and training and aspirations and confidence.
Barclays CEO Jes Staley visited Kilmarnock today to meet with leaders from East Ayrshire Council, SMEs and local business groups including The HALO, to hear first-hand their economic outlook and skills challenges, in addition to launching a skills programme at St Joseph's Academy. He will also host a community event at Ayrshire College, where students have helped to create a 24ft canvas for Kilmarnock.
The Scotland pilot will see the bank introduce bespoke actions for children and adults in the town of Kilmarnock over three years. These will aim to boost aspirations and skills and help them be ready for the future world of work, and match the skills that businesses nationwide are seeking.
The bank will also provide support for startups, development and growth of SMEs and entrepreneurs during the course of Thriving Local Economies.
As a first step, from August 2019, all secondary schools in Kilmarnock will have access to the bank's LifeSkills programme which aims to equip people with skills they need for the world of work. Barclays colleagues based in Scotland and Business in the Community (BITC) will also host sessions for 12-14 year olds to build the skills that businesses require in Kilmarnock: communication, proactivity and adaptability.
In addition to upskilling young people in Kilmarnock, Barclays will also be working with the community to identify support measures for adults facing challenges finding and staying in work.
The new commitment to the town of Kilmarnock follows the recent news that Barclays will create 2,500 new jobs at its new technology centre in Glasgow.
Launching the programme at a LifeSkills session at St Joseph's Academy in Kilmarnock, Barclays CEO Jes Staley said: "If we want businesses and our economy to grow, and our young people to succeed, then we need to ensure investment in opportunities takes place not just in big cities, but also in communities like Kilmarnock, so that they can become the engine rooms of job creation and growth.
"As we double our Scottish workforce to 5,000 people, including through our major new Glasgow campus, we want to ensure that there are employment opportunities for people from wider areas to benefit. And we know that helping to boost people's employment skills often gives them that first chance to build a brighter career.
"That is why we've chosen Kilmarnock as our new location for our Thriving Local Economies programme that will see Barclays employees working with and learning from local schools and colleges, businesses and entrepreneurs, and help both young people and adults into employment. We want our work in Kilmarnock to discover the best ways to boost growth locally, and for wider communities too."
Cabinet Secretary for Finance, Economy and Fair Work, Derek Mackay, said: "It is great news that Barclays is continuing to invest in Scotland. Its new pilot initiative in Kilmarnock, alongside investment in its Glasgow Campus, is extremely welcome and builds upon Barclays proud tradition in Scotland by supporting thriving local economies. Areas like Kilmarnock, just like all parts of Scotland, need the right conditions for sustainable economic growth.
"That means skills and people alongside the right assets, infrastructure and investment, working together in partnership to deliver a more successful economy and that's why I welcome this partnership."