Barclays pays 450 executives £1m or more despite 30% drop in profits
---

---
Almost 450 executives at Barclays each received annual pay packets of more than £1 million, despite a 30% drop in the bank's profits.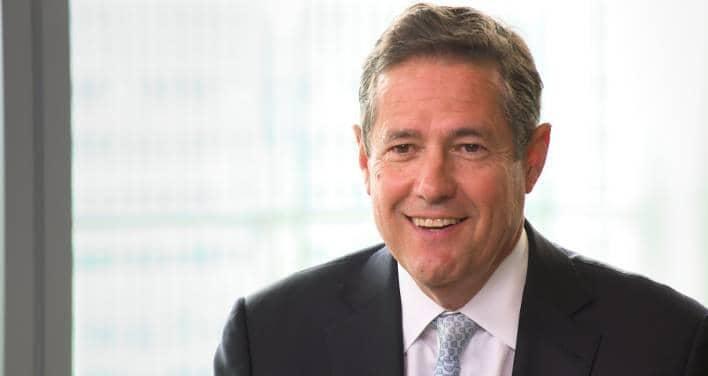 While Barclays chief executive Jes Staley received a 32% pay cut to £4.01m, the bank's annual report released yesterday has revealed that total bonuses at Barclays increased by 6% to £1.58 billion this year.
According to the bank's accounts, three unnamed bankers were paid more than £6m, eight were in the £5m-to-£6m bracket and ten were in the £4m-to-£5m category. That suggests about 20 Barclays employees were paid more than or as much as Mr Staley. Overall, 448 Barclays employees were paid more than £1m each, up from 399 in 2019.
Contrastingly, more than 25,000 Barclays employees were in the "under £25,000" category. Mr Staley's pay was 90 times median earnings at the group, down from 140 times in 2019.
Barclays reported a 30% drop in pre-tax profits to £3.1 billion for 2020, down from £4.3bn in 2019. The bank allocated £4.8bn to cover loans set to go bad amid the economic upheaval of COVID-19. This is slightly lower than the £5bn that financial analysts had expected Barclays to set aside.
While the bank's retail division was hit by locked-down households paying off debt and making fewer purchases, the corporate and investment banking division, which includes a Wall Street presence, boosted its profits contribution by 22% thanks to high trading volumes in volatile markets and several deals and capital-raisings. That led to bonus increases for senior managers and star dealmakers.
Barclays said that the bonuses were justified by a strong performance in the investment bank and pointed to the bank's role in supporting the economy, running government loan schemes and supporting vulnerable customers.
However, equality campaigners condemned the payments. Luke Hildyard, chief executive of the High Pay Centre, said: "If a similar sum were reallocated to shareholders, or shared among the 27,000 Barclays employees earning less than £25,000, it would probably represent a much more sensible, productive and proportionate use of the money."
Barclays announced it would resume dividend payments of 1p per share to shareholders. The bank is also planning to return cash to investors via a share buyback of up to £700m.
However, shares in the bank were marked 4.4% lower to 147½p as it warned that its key capital ratio would worsen this year, as would its interest- rate margin in the UK.
Jes Staley said: "This year, I am pleased with the way we have demonstrated our financial integrity, maintaining profitability throughout the year.
"We ended the year highly capitalised, highly liquid, and well provisioned for impairments. Most importantly, the Group's performance means we can make choices about our future from a position of strength and stability.
"Given that strength in our business, we have decided the time is right to resume capital distributions."