BCC: Bank of England interest rate cut will support economy at 'delicate moment'
---

---
The British Chambers of Commerce (BCC) has welcomed the Bank of England's decision to cut interest rates, saying that the "decisive action" will "support the economy at this delicate moment".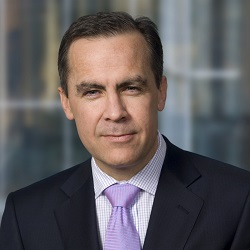 In an emergency response to the economic impact of the Coronavirus outbreak, the Bank of England today cut interest rates from 0.75% to 0.25%, in a move which brings borrowing costs back down to the lowest level in history.
The Bank of England has also allocated £100 billion of extra lending funds to help banks support small and medium-sized businesses. It will offer four-year funding to banks at low interest rated over the following 12 months, The Times reports.
The BCC said: "The Bank and UK financial institutions must now work together to ensure that these policy measures translate into real-world support for firms on the ground.
"We will want to see banks using new flexibilities to do everything they can to help businesses whose cash flow and prospects have been disrupted due to the impacts of Coronavirus."
Carolyn Fairbairn, director general of CBI concurred with the sentiments of the BCC.
She said on Twitter this morning: "Today's measures from Bank of England to help credit flow & support business potentially facing cash flow crunch could make a real difference in the weeks ahead.
"This is a timely, proportionate and preemptive response to a serious situation."
The bank said that the decision to cut rates was part of a "package of measures to help businesses and households bridge across the economic disruption that is likely to be associated with Covid-19". The disruption "could prove sharp and large, but should be temporary", it added.
The rate cut arrives as today Lloyds Banking Group announced that it has allocated up to £2 billion of arrangement fee-free finance for businesses affected by the Coronavirus outbreak. On Monday RBS announced the launch of its £350m Coronavirus fund for SMEs in Scotland.
Mark Carney, the outgoing governor of the Bank of England said that the economic damage caused by the coronavirus outbreak remained unclear. However, he suggested that the UK economy could shrink in the upcoming months.