Halifax bets on strong housing market with mortgage limit increase
---

---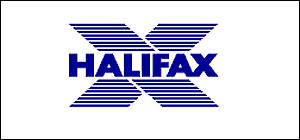 Halifax has eased its mortgage borrowing rules for millions of affluent homebuyers in a bet that the UK housing market will remain strong despite the threat of rising interest rates.
The bank has announced that it will now offer those who earn more than £75,000 a loan of up to five-and-a-half times their annual income, an increase from a previous limit of five times.
Financial analysts said the decision was a sign that Halifax is not expecting house prices to fall if the Bank of England acts to contain rising inflation, with the bank expected to increase interest rates as soon as next month.
Lenders across the UK have begun to remove the cheapest mortgage deals in an effort to get ahead of the rate increase.
The gap between house prices and incomes has increased rapidly due to the COVID-19 pandemic, which triggered a property boom fuelled by Rishi Sunak's temporary cut to stamp duty and a heightened desite for green space by locked-down families.
Halifax's latest housing market data shows that the average home now costs eight times the average wage. The shifts now taking place in the market are likely to benefit the wealthy, while those reliant on an ultra-cheap mortgage will suffer, The Daily Telegraph reports.
According to Moneyfacts, the number of fixed-rate sub-1pc mortgages has fallen from 131 to 116 in the past two weeks. A two-year fixed from Platform, part of the Co-operative Bank, cost 0.79pc last month and was the cheapest of its kind in Britain. However, the bank now charges 1.08pc.
Barclays has increased the rate of a three-year fixed-rate mortgage from 0.99pc to 1.1pc, while a two-year fix increased from 0.86pc to 0.91pc. At the same time, NatWest and HSBC have made two and five-year fixed rate deals more expensive.
Mortgage costs are expected to rise at an unprecedented rate as the Bank of England increases rates, hitting households already faced with soaring bills.
If the interest rate on the average two-year fixed rate mortgage rose by 0.5 percentage points to 1.7pc by the end of next year, it would add £50 a month to the cost of paying off a £200,000 mortgage.