Scottish business round-up
---

---
A round-up of business news from across Scotland featuring: CleanTEC's £20,000 premises investment, The opening of this year's Business Women Scotland Business Awards, Complete Weed Control's new jobs and lucrative contract wins, VeriCall's lease agreement with Fife Council and AK Stoddart's £1m export deal.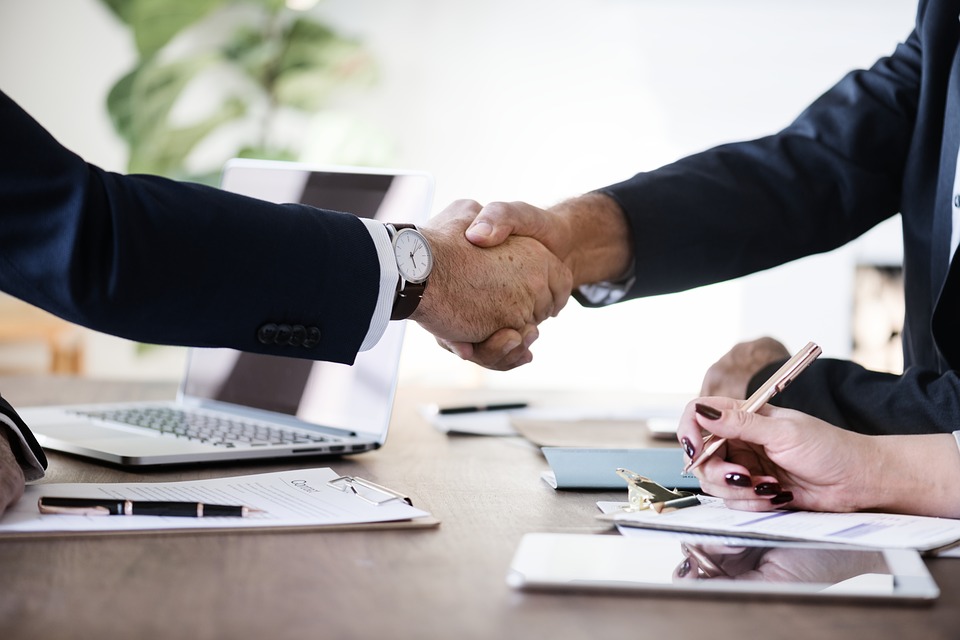 CleanTEC invests £20,000 in new Edinburgh premises
Edinburgh-based leaning specialist CleanTEC has invested £20,000 in new premises, relocating its HQ from North Berwick to Edinburgh.
The firm has also spent an additional £10,000 on special sanitisation technology as it helps prepare businesses for a return to the workplace.
The new facility has nine rooms laid out along social distancing guidelines, including a reception, individual offices for the management team, a board room, a lounge area for staff and a shower room.
Business Women Scotland Business Awards opens for entries
Entries are now open for this year's Business Women Scotland Business Awards.
Back for a sixth year, the awards that mark the achievements of the growing number of women-led businesses and recognise the entrepreneurial talents of women across Scotland. Importantly, the awards also help to create more business role models to inspire the next generation of leaders. This year awards will go to women running their own business and those in larger organisations.
For the first time this year the Business Women Scotland Business Awards will be a virtual event on 6 November, with networking as well as live and recorded talks, setup on a bespoke online platform. Hosted by television presenter Rachel McTavish, ticket-holders can tune in from their office or living room.
The closing date for entries is 14 September.
Complete Weed Control set to add new jobs after series of lucrative contract wins
Carluke-based ground maintenance and weed control specialist business, Complete Weed Control, is set to increase the number of its employees by 50% in the coming year after securing five local authority contracts. The contracts will give the firm a long-term work stream worth six figures over the next year.
The firm has also just invested £80,000 in four more Weed-IT computer-controlled spot-weeding machines, taking its fleet to seven.
Complete Weed Control's turnover was just under £1 million in the year to May 31, which included the lockdown period, and it is confidently predicting in excess of £1 million this year. The recent contract wins could allow it to convert current seasonal jobs to full-time taking the total workforce from 12 to 18.
VeriCall signs lease agreement with Fife Council as the firm continues to grow
Fife Council has signed a lease agreement with VeriCall for Lomond House in Kirkcaldy's John Smith Business Park (JSBP).
The lease agreement secures additional accommodation for the company to meet its continued business growth.
Founded in 2017, VeriCall opened its flagship UK call centre in Kirkcaldy last year and has grown significantly since then. It employees around 400 people from the area
VeriCall attributes its growth to recognising that consumers increasingly wish to engage with businesses via social media or direct messaging services whilst also having the ability to complete all the same activity that was previously dealt with over the phone.
AK Stoddart secures £1 million Japan export deal
West Lothian-based meat processor AK Stoddard has secured a £1 million deal to export Scottish beef to Japan.
The firm sent an initial 20-tonne order of assorted Scotch Beef products to Japan last month and the firm will be sending further deliveries in the next 8-10 weeks.
The shipment follows a preliminary delivery of Scotch Beer to Tokyo in autumn last year as part of the |Rugby World Cup celebrations, jointly organised by Scottish Development International and Quality Meat Scotland.