Stuart Robertson: Redundancy might not be the only option for employers
---

---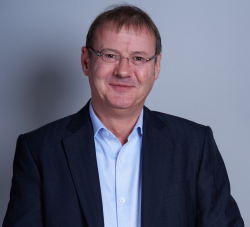 Stuart Robertson, partner and head of employment law at Gilson Gray, discusses the end of furlough and highlights why redundancy is not the only option for employers.
With 30 September signalling the termination of furlough support from the UK government, barring any change of heart, it is inevitable that many employers will be reducing headcount.
Before your business goes down the path of reducing staff numbers, there are important points to consider, particularly if you are a small or medium-sized business.
First up. Can you afford to pay redundancy costs? Many businesses have employees with significant service and, on the basis that entitlement to redundancy pay is based upon age, length of service and gross weekly pay (subject to a cap of £544), redundancy payments could be considerable. In addition, you need to pay contractual or statutory notice of termination. Our advice is to do the sums first.
For businesses looking to reduce outgoings without incurring redundancy costs, there are other options.
You can look to change terms and conditions and reduce contractual entitlements. This might include reducing pay and working hours or reducing and/or waiving benefits, such as company sick pay, holiday entitlement - over and above the statutory minimum - or bonus payments.
The safest, and quickest, method to achieve this is to reach agreement with employees following a consultation process.
Any discussion on terms and conditions will be impacted by the external market and, in the present circumstances of widespread headcount reduction, it is more likely that employees will agree to reduced salary/benefits if the alternative is redundancy.
However, a word of caution; it is essential that you consult in a structured manner.
The recent British Gas case shows the dangers of trying to impose cuts without going through a formal consultation process. It's essential to have a strong business rationale in place, genuine commitment to the consultation process and clarity in all documentation.
Employees approaching retirement may be willing to take early retirement (if allowed by the relevant pension scheme), or a phased reduction in hours as they approach retirement. However, these conversations need to be handled with care to avoid potential age discrimination claims.
Some employers have clauses in their staff contracts of employment which will permit them to take the following steps:
Lay-Off – providing employees with no work (and no pay) for a period while retaining them as employees.
Short-Time Working – providing employees with less work (and less pay) for a period whilst retaining them as on the books.
In both situations, specific legislation applies so we recommend that you take advice as to the legal requirements and risks.
Finally – and this is often forgotten – it is important to take steps to retain the team that is staying on. For many employees, flexibility is as important as salary and you will require to look at solutions to satisfy the demands of your business as against the preferences of your employees.
Every employee has a statutory entitlement to request flexible working and you, as the employer, have an obligation to consider that request. We would urge you to be pro-active in this regard. Tell your team that you are open to discussing a way of working that suits their needs and the needs of the business. Employers are now realising that employees who work from home can be as or more productive than office-based colleagues. Engaging in dialogue with employees with regard to possible flexibility of work can help your business rebuild for the future.
We recognise that, for some employers, it may not be possible to avoid redundancies, however, hopefully this provides some food for thought on how best your business can move into the next stage of recovery.