Aberdeen Latin American Income Fund Limited sees NAV rise by 17.4%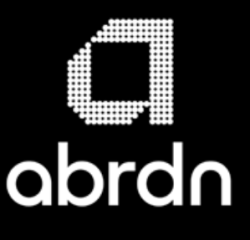 The Aberdeen Latin American Income Fund Limited, a fund managed by abrdn, has posted a Net Asset Value (NAV) total return of 17.4% compared to -27.5% in 2020.
For the year ended 31 August 2021, the fund revealed its ordinary share price total return came in at 20.9% compared to -24.4% in 2020.
Earnings per ordinary share reached 2.66p, compared to 2.21 in 2020, while dividends remained the same at 3.50pp.
The fund's benchmark total return came in at 17.5% compared to -22.9% the year before.
Richard Prosser, chairman, Aberdeen Latin American Income Fund Limited, commented: "Overall, a combination of improving vaccination rates, easing curbs and the impact of prior stimulus efforts contributed to a strengthening economic recovery.
"The rosier outlook globally provided added stimulus, underpinning a robust rally in commodity prices and benefiting the region's resource exporters. Encouragingly, prospects still appear upbeat, with the International Monetary Fund recently upgrading its full-year GDP growth forecasts for two key markets, Brazil and Mexico."
He added: "Despite uncertainties within the region, the picture at the company level still looks fairly promising. Crucially, corporate profits largely surpassed forecasts across most sectors lending support to equity prices.
"Furthermore, new opportunities are emerging that make the investment landscape appear attractive to the Company's Managers. For example, more businesses are now catering to the growing adoption of digital solutions and services, a direct result of the pandemic and associated lockdowns. Another emerging segment is tapping into the global "green" push, encompassing a diverse group of sectors, from renewable power generation to electric vehicles."