abrdn converts Asia fund to Article 8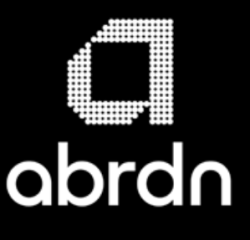 abrdn has announced the conversion of three further equity funds to Article 8 under the Sustainable Finance Disclosure Regulation (SFDR).
This includes its flagship Asia Pacific Equity Fund (to be renamed as Asia Pacific Sustainable Equity Fund), which has $2 billion (£1.67bn) AUM making it one of the largest funds in the market.
The North American Smaller Companies Fund and the Global Innovation Equity Fund are also due to convert from 1st August. This follows the 24 SICAV equity and fixed income funds which converted to Article 8 in April this year.
The conversion further enhances abrdn's established sustainable investment process which is already positively tilted towards ESG including climate targets and stringent exclusion criteria.
---
---
The updated framework includes formally widening the screening process and removing poorly rated ESG companies from the investment universe. Each fund will also include specific ESG targets and lower carbon intensity than its benchmark.
Devan Kaloo, global head of public markets at abrdn, said: "We're pleased to continue the evolution of our Sustainable Investment products as we expand our range in line with client demand.
"The Sustainable Investment range applies positive tilt to strong or improving sustainability factors, offering investors further opportunities to invest in a more sustainable world.
"The APAC fund conversion builds on abrdn's long-standing heritage with over 30 years of ESG investing in Asia. The Fund is well placed for the huge opportunity arising from a pivotal period of change in Asia, which is undergoing an unprecedented energy transition and a switch to sustainable development."
Pruksa Iamthongthong, senior investment director, abrdn, said: "Sustainability and climate are dominating APAC's investment landscape. Asian companies, with their technological edge amid a supportive political and economic backdrop, will be integral in steering the global agenda for change.
"Although the opacity of data around ESG in Asia has been challenging, there's a growing appreciation among corporates of the value that ESG policies can bring, especially in China.
"This is evident by the positive changes we see at some quality companies: standards are evolving, disclosure is getting better, regulations around social and environmental behaviour are much better, and most importantly there is better dialogue between companies and investors than there might have been 5-10 years ago.
"The conversion of our Asia Pacific Sustainable Equity Fund positions us well to capture these opportunities and help investors play an active role in mobilising capital towards building a greener Asia."