abrdn Equity Income Trust plc posts strong half year results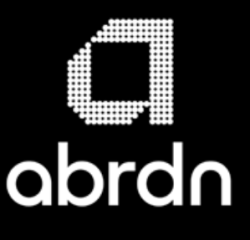 abrdn Equity Income Trust plc, has published its results for the six months ended 31 March 2022, revealing a share price total return of 8.6%.
The total return of the FTSE All-Share Index was 4.7%. The company's portfolio performance was impacted during the first three months of the financial year as many of the company's holdings were affected by nervousness about a new strain of the covid-19 virus. Performance picked up as the period progressed, as many of its holdings recovered sharply.
The company's Net Asset Value (NAV) total return stood at 2.5%, while the share price discount to NAV was 2.9% (at 31 March 2022) having narrowed significantly from 10.2% at the beginning of the period.
Dividend income in the six months was £4.7 million compared to £4.2mfor the same period last year, an increase of 11.8%. Management fees and administrative expenses charged to revenue rose by 7.5%, at around £385,000 compared to approximately £358,000 in 2021.
This should be set against an average asset base that is almost 17% higher than at the same point last year.
After interest costs and tax, net earnings increased by 12.3% to £4.2mand the revenue per Ordinary share was 8.7pcompared to 7.74p forhe first six months of the previous financial year.
Commenting on the outlook, Mark White, chairman, said: "Since the last report from the Company, the global outlook has darkened in almost every respect: geopolitics, monetary conditions, economic growth and even the improved Covid-19 situation in the West is tempered by grave concerns about the handling of the situation in China.
"However, despite all this gloom, you will see from his report that Thomas Moore, the investment manager, remains confident that he will be able to achieve the objective the Company's Board has set him for this financial year, namely, to cover the proposed dividend.
"In addition, with interest rates rising, the attractions of the higher-yielding 'value' stocks that we tend to hold are likely to increase relative to their low yielding 'growth' counterparts which bodes well for our relative performance. "