Aegon: Inflation figures suggest state pensioners are due for 4% inflation busting increase next April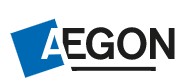 New inflation figures published today indicate that state pensions are in line for around a 4% inflation-busting increase next April.
The revelation arrives following the publication of the Consumer Price Index (CPI) 12-month rate for September.
Steven Cameron, pensions director at Aegon, said: "After last month's sharp fall in inflation, the CPI annual rate for September remained unchanged from the previous month at 1.7%.
"Today's figures have important implications for pensions. First, they are used in the 'triple lock' calculation which determines by how much the state pension will increase next April, with state pensioners likely to get an inflation-busting increase of around 4% based on higher earnings growth.
---
---
"In addition, they will be used to determine the increase in the lifetime allowance which determines the maximum which can be held in a pension on a tax favoured basis. This is expected to rise at only 1.7% in line with price inflation.
"The State Pension is currently increased by the 'triple lock' which is the highest of earnings growth (to July), price inflation (to September) or 2.5% a year. With the September inflation rate now confirmed as 1.7%, state pensions are expected to rise by the higher earnings figure of around 4%*. While this increase will be welcomed, for those over 75 who are not receiving pensioner credit, it will be partly wiped out when they start having to pay for their £154.50 annual TV licence fee."
He added: "The lifetime allowance increases every April by the CPI price inflation rate to September of the previous year which, as announced today, stands at 1.7%. This means we expect the lifetime allowance to increase from £1,055,000 to around £1,075,000 in April 2020 for Defined Contribution pensions (subject to Government confirmation and rounding to the nearest £5,000).
"For Defined Benefit pensions, the lifetime allowance is set as an annual pension and similarly, we expect it to increase from £52,750 to £53.750. Although any increase is welcome, these increases are in line with price, not earnings inflation.
"With wage growth remaining much higher than inflation, this means in earnings terms the lifetime allowance is becoming less and less generous, leaving more individuals, and not just particularly high earners, at serious risk of breaching the limit. Recent figures show that the total value of Lifetime allowance charges paid by schemes in 2017-18 was £185 million, a 28.5% increase from 2016-17."
Mr Cameron continued: The effect of pension allowances (both the lifetime and the separate annual allowances) has been in the spotlight recently with highly paid professionals in the NHS pension scheme refusing extra work or even retiring early to avoid big tax bills associated with their pensions. We urge the Government to carry out a fundamental review of these allowances, as has been recommended recently by the Office of Tax Simplification."