Alan McIntosh: Call for energy deficit payment plans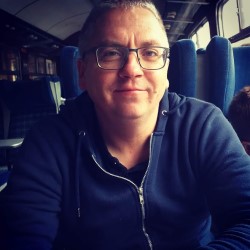 Alan McIntosh, managing director of Advice Talks Ltd, which operates the www.advicescotland.com website, is calling on money advisers to think differently about the energy debt crisis.
As we all sit on a precipice waiting to find out how much the energy price cap will rise by in October, and whether the next Prime Minister will support a price freeze, Money Advisers across Scotland are preparing for a tsunami like no other.
Over the years, the phrase the perfect storm has been overused in relation to debt crises, but as with the global warming crisis, every storm is worse than the last.
---
---
The problem with this crisis, however, is it is threatening to break the best practice model for money and debt advice. If people are left to subsist on deficit incomes, where their expenditure exceeds their income, then even solutions like bankruptcy will be of no assistance. What is the point in putting someone into a solution if the next day they are accruing further debt again? Debt that will not be covered by the insolvency.
This creates the prospect that money advice services will have to think out the box and do something that is counter intuitive for them: find solutions that will allow their clients to get into more debt.
Deficit Payment Plans
This could be done by proposing Deficit Payment Plans to energy firms. These will be plans, developed with the use of income and expenditures, that propose to energy firms their clients pay what they can afford, even if that will not be enough to cover the costs of their current monthly usage. This will mean arrears and debt will grow.
As irresponsible an idea as this may sound, it may be the only responsible solution left in the box of tools available to money advice agencies across Scotland. The alternative could be far worse.
Take for example, the client who is struggling to pay their current energy bill and can only pay it if they have to miss payments to other priority debts like rent, mortgage, council tax or car finance agreements.
Neither option is palatable and all are likely to result in arrears notices, penalty charges and a damaged credit rating. However, some will risk even greater consequences such as the risk of eviction and repossession and homelessness.
Others like hire purchase and PCP car finance agreements could risk consumers having their car repossessed their ability to work removed, but also thousands of pounds of avoidable debt being accrued, as optional sums at the end of agreements are no longer optional, when agreements are terminated.
Others like council tax could result in wage and bank account arrestments, resulting in deficit disposable incomes being made worse.
The CEO of Scottish Power, Keith Anderson, has compared the level of the current crisis as being on the scale of the recent pandemic. He has even called for a pandemic level response from the Government.
However, during the recent pandemic the pandemic response involved Financial Conduct Authority regulated firm offering forbearance and payment breaks for consumers. It, therefore, is not unreasonable that energy firms contribute to this pandemic level response by accepting deficit payments and putting recovery action on hold whilst they subsist. These would be temporary until household finances improve and permanent solutions can be found. Energy firms have already suggested they could borrow to allow a price freeze and seek to recover their costs over 10-15 years. If that is possible, deficit payment plans are also possible.
Advice Talks Ltd will be producing a free downloadable guide in the next few weeks on how to deal with gas and electricity debt crisis for advisers and campaigners who are supporting consumers with debts. This will include strategies on preventing prepayment meters being installed against peoples wishes.
Free seminars will also be provided for not-for-profit money advice services on Deficit Payment Plans and how to negotiate them using Ofgem Standard Licencing Conditions
For more information visit the website.