Alcoholic Water Company Ltd secures six-figure funding from Scotmid Coop and Scottish Enterprise
The Alcoholic Water Company Ltd has secured a six-figure investment from Scotmid Coop and Scottish Enterprise.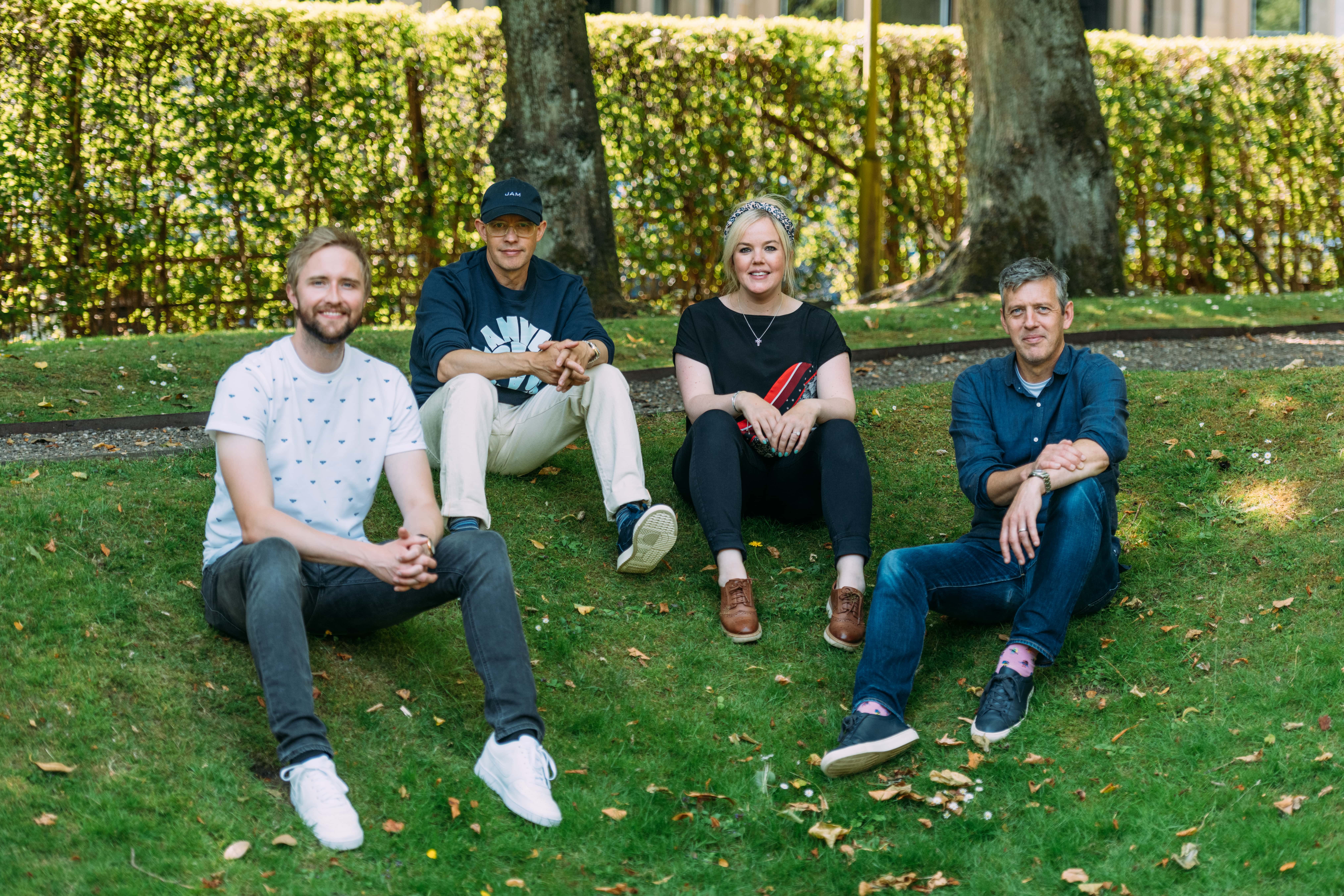 Launched in 2019, the company is a collaboration between Craig Strachan and Hannah Fisher, the founders of Glasgow-based innovation facility the Start-Up Drinks Lab and Drew Shannon and Greg Saunders, the minds behind London-based drinks marketing agency Whitelabel Group.
The start-up hopes to develop the world's most sought after portfolio of Hard Seltzers (alcoholic flavoured water) and intends to launch new brands within three months.
Scotmid Coop has purchased a minority stake in the company and will also provide mentoring and support to the founders.
John Brodie, CEO at Scotmid Coop: said "We are delighted to be partnering with the founders to establish this Start-Up. They bring not only experience but drive and passion to the brand. We can see from our retail insight that this is a fast growing sector of the market and there are opportunities to establish a brand at the premium end."
Jan Robertson, interim director of growth investments at Scottish Enterprise, added: "The founders' industry experience and entrepreneurial vision has seen them recognise and quickly capitalise on a great opportunity in the drinks market. This investment will help them build on their solid start by supporting the growth of their footprint in the UK and overseas."
Hard Seltzers has dominated the US drinks market since 2016, experiencing unprecedented growth due to its popularity with consumers as a refreshing alcoholic drink that is low in calories and lighter in alcohol strength. The phenomenon has now landed in the UK and is poised to be the next big trend. The UK hard seltzer market value is currently £10.4 million and based on its growth, the potential market value is estimated at £75m by 2023.
Hannah Fisher, managing director at The Alcoholic Water Company, commented: "We have had a strong start, securing luxury listings with both Harrods and Caviar House & Prunier along with exposure in international markets including Scandinavia and Spain. This seed investment will support our ambitious growth plans including extending our presence in UK grocers, expanding internationally and cementing our commitment to a better future for all through achieving our B-Corp accreditation."
The company has launched its first brand "Lilo" which is an elevated, premium Hard Seltzer. Lilo is crafted to be lighter in calories (50 calories) and lower in alcohol (3.5% ABV), only using natural ingredients, soft Scottish water and their bespoke botanical spirits, distilled by an award-winning distiller.
In the short few months since launch, Lilo Hard Seltzer has already picked up two awards for taste, winning Masters and Gold Awards in The Spirit Business Hard Seltzer Masters.