Anderson Anderson & Brown announces series of promotions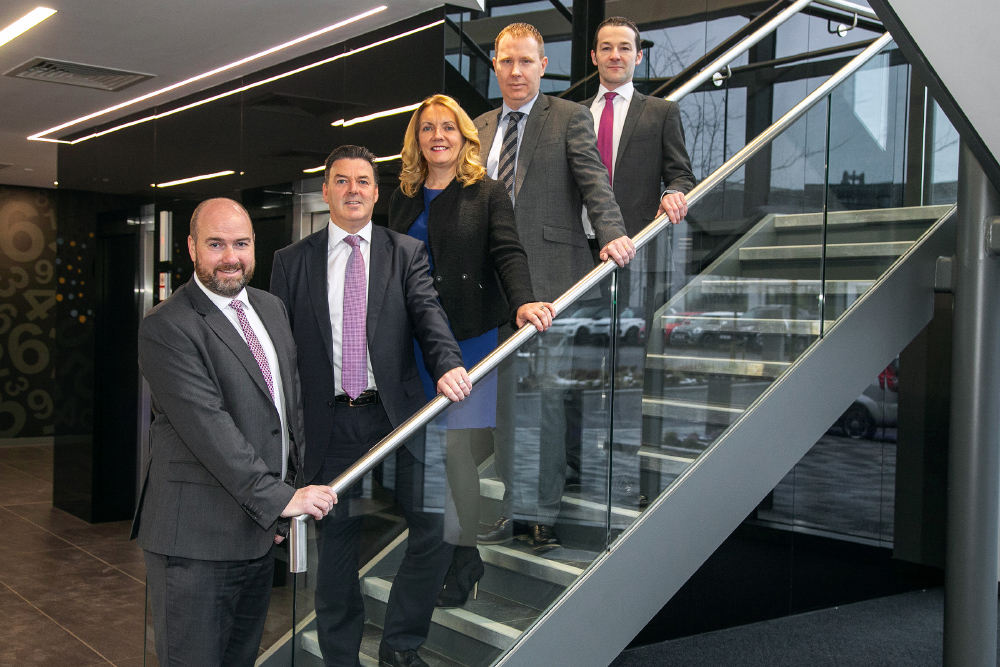 Accountancy firm Anderson Anderson & Brown (AAB) has announced a series of promotions to support its continued growth and development.
Gill Pryde, who joined the firm 23 years ago and has served as a partner for 20 years, has been promoted to senior partner, supporting managing partner Graeme Allan across the Aberdeen, Edinburgh and London offices.
Meanwhile, partners Derek Mitchell, James Pirrie and Neil Dinnes have been appointed to the Partner in Charge (PiC) group, which leads the firm's operational management and strategic direction.
As heads of their respective departments, Mr Mitchell (business advisory services), Mr Pirrie (audit) and Mr Dinnes (corporate & international tax) bring an extensive range of expertise to AAB's PiC group.
The accountancy firm is aiming to double its revenue to £40 million by 2022 and create 100 new jobs in their recently-opened Edinburgh office, as well as continuing to expand into London and wider international markets where the firm already works with clients.
Commenting on the appointments, Mr Allan said: "The last 12 months at AAB have been exceptionally busy and seen a lot of change and, coupled with this, our profession is also facing substantial changes as a whole. Whilst this presents a number of challenges it also provides significant opportunities and being able to anticipate, manage and lead the response to these opportunities and embrace the changes requires a strong and diverse leadership team.
"Gill has an incredible passion for awesome client service and this, combined with the substantial success she has delivered for AAB, has culminated in this richly deserved promotion to Senior Partner. Likewise, Derek, James and Neil have developed deep specialisms themselves and across their teams which make each of them a superb fit for their new, critical roles for the firm.
"I am confident that all of these appointments will not only provide the support required for the next stage of our firm's development but will also continue to positively impact our clients. Like us, many of them are currently facing fundamental changes, across the UK and globally, and by having a strong leadership team, supported by a wider team of incredibly talented individuals, we will be best placed to help clients solve their most complex challenges and deliver the services and support across the 90 countries (and counting) that we currently work with clients in."