Azets advises on sale of Dual Seal Glass Limited to pan-European business
Accountancy and business advisory firm Azets has advised on the sale of Yorkshire glass specialist Dual Seal Glass Limited to AEQUITA.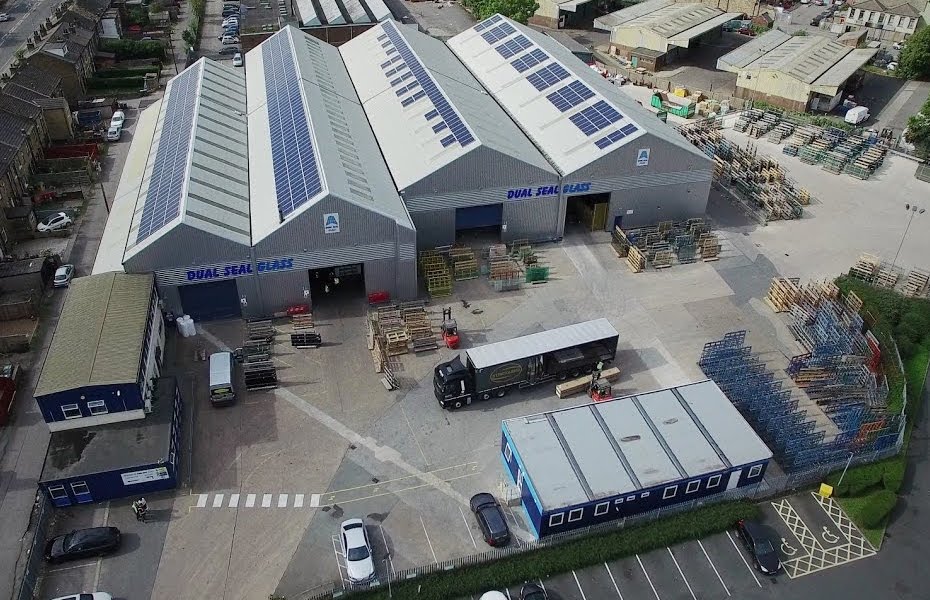 Huddersfield-based Dual Seal Glass is an independent processor of high-performance vision and insulated spandrel glass panels for the construction industry. The firm was founded in 1995 by the late David Meredith and his son, Nigel, and has since grown to become one of the UK's leading insulated glass unit (IGU) manufacturers serving the commercial glazing market.
AEQUITA is a Munich-based family office investing in special situations including corporate carve-outs, successions, and recovery situations across Europe. AEQUITA acquired 100% of the ordinary share capital of Dual Seal Glass in the firm's third glass operations acquisition in Europe in three years, following its acquisitions of Glassolutions Nederland from Saint-Gobain in 2019 and Saint-Gobain Glassolutions Objekt-Center last year.
Dual Seal Glass joins AEQUITA's two new business units which were rebranded as vandaglas in 2021 and have total sales of more than €100 million. The acquisition of Dual Seal Glass is AEQUITA's first in the UK and forms part of its investment strategy to create a pan-European glass processing business.
Azets' Mark Selby, national head of corporate finance, and Tom Eastwood, associate director, advised the shareholders of Dual Seal Glass and managed the end-to-end sales process, supported by specialist Building Products and Glass Sector consultant, Simon Carin. AEQUITA was selected as the preferred buyer from five bids due to its strong commercial fit and long-term plan.
Nigel Meredith, managing director of Dual Seal Glass Limited, said: "It was no easy decision to sell the business, especially during a global pandemic, but I'd like to thank the Azets team, both Mark and Tom, who led a sales process that resulted in us receiving a number of competitive offers and, ultimately, a successful sale. AEQUITA offers the best overall fit for Dual Seal Glass, with existing operations in Europe and ambitious growth plans for the UK market.
Dual Seal Glass is well-positioned to enter the next phase of its development – and all those involved in the transaction, in particular Mark and Tom, and Alistair Scott-Somers at Progeny, provided expert guidance and highly professional advice throughout the process. Finally, I would like to thank all the staff at Dual Seal Glass for their continued support as we look ahead to continued success under new ownership."
Mark Selby commented: "It was a pleasure to work with Nigel and his team and we wish him and his family all the very best for the future. We are delighted to have been able to find the ideal buyer for Dual Seal Glass and look forward to seeing the future growth of the business under its new ownership.
"We have worked closely with Simon Carin over the past few years and his input into the sale of Dual Seal Glass was invaluable. Throughout the process we have been able to establish a wide network of active market participants throughout Europe. The building products sector and, in particular, the glass and glazing sub-sector, is seeing the benefits of current economic conditions. These positive trends are driving M&A activity and we look forward to working with other companies in this space in the forthcoming months."