Azets: Retain job retention bonus, don't axe it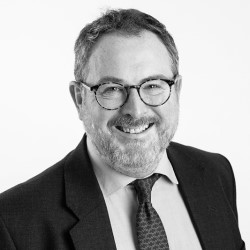 Fraser Campbell, UK head of accounts and business advisory services with accountancy firm Azets, is warning that the recent decision by the government to cancel the Job Retention Bonus could finally force the closure of many thousands of companies that retained employees emerging out of furlough.
The Job Retention Bonus was a commitment by the government to pay businesses £1000 per employee emerging out of furlough. Thousands of businesses will have adjusted their business plans and advised their banks in line with the expected cash bonus.
Mr Campbell has warned: "The sudden withdrawal of the Job Retention Bonus is going to cause serious cash flow and banking relationship problems for businesses that acted in good faith and kept their staff on rather than make them redundant.
---
---
"The bonus was a sound incentive that would have helped businesses navigate their way through the next few months, and most importantly avoided having to lose employees. Now many of these businesses will be reviewing their staffing levels and having to renegotiate their banking arrangements. The cost to the Treasury of the Job Retention Bonus would have been modest in relation to the cost to businesses now having to consider redundancies and possibly closure."
Carina Contini, director of Edinburgh-based hospitality business Contini's, added: "On the basis of the promised Job Retention Bonus our business was able to retain a significant number of staff that were due to come out of furlough. Now we are facing a significant cash shortfall and our loyal staff are once again facing an uncertain future. The hospitality sector is facing serious problems and we know many businesses that have critical cash flow issues. The Job Retention Bonus was a good idea, it just needs to be followed through."
Fraser Campbell pointed out that whilst the government has indicated that there will be a new job retention initiative in the future, but there is a complete lack of detail.
He concluded: "Business owners need certainty, but all that we have just now are shifting sands and changing goalposts. Stopping the Job Retention Bonus before it has even started is not helpful. Hopefully, the decision will be overturned and business owners can concentrate on doing what they know best."