Bank of Scotland owner posts £1.9bn pre-tax profits for first quarter of 2021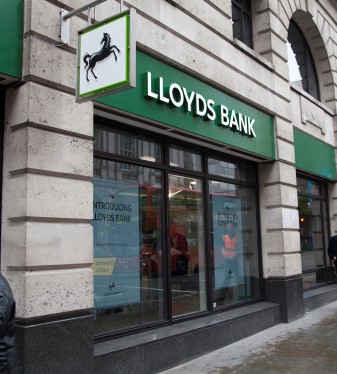 Bank of Scotland owner Lloyds Banking Group has posted £1.9 billion of pre-tax profits for the first quarter of this year, as the group released some of the provisions it had made for potential loan losses after the coronavirus outbreak.
The bank released £459m from its cash reserves after it allocated £1.4bn at the start of the COVID-19 outbreak last year.
Pre-tax profits for the three months to March 31 2021 were up 2,464% from the £74m it reported for the same period last year.
The bank reported net income of £3.7bn, down 7% year on year but up 2% on the previous quarter, with higher average interest-earning assets of £439bn, a net interest margin of 2.49% and other income of £1.1bn.
---
---
Lloyds said that given the group's 'solid financial performance' in the first quarter of this year, it is enhancing its guidance for 2021 and is projecting that the bank's operating costs will be reduced to around £7.5bn.
The bank added that it intends to "resume its progressive and sustainable ordinary dividend policy with the dividend at a higher level than 2020."
Lloyds Banking Group said it expects the UK economy to recovery with 5% growth in 2021, up from previous expectations of a 3% expansion, while it predicted that unemployment will peak at 7%, not 8%.
In his managerial statement, the bank's outgoing CEO António Horta-Osório, warned that the coronavirus pandemic "continues to have a significant impact on people, businesses and communities in the UK and around the world."
He said: "While we are seeing positive signs, notably the progress of the vaccine rollout and the emergence from lockdown restrictions, the outlook remains uncertain."
He concluded that the bank remains "absolutely focused on supporting its customers and helping Britain recover from the financial effects of the pandemic."