Barclays and Santander profits plummet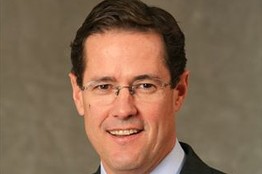 Barclays and Santander have seen profits drop dramatically in the first quarter of 2020 as the two banks prepare for the economic difficulties stemming from the coronavirus pandemic.
Profits at Barclays have dropped by 38% as its pre-tax profits for the three months to March stood at £913 million, a drop from £1.48 billion reported in the same quarter last year.
Santander saw its net profits fall by 82% year-on-year during the first quarter, due to an 80% increase in loan loss provisions.
The two banks have set aside additional funds to help deal with the expected loan losses stemming from the coronavirus pandemic, with Barclays allocating £2.12bn and Santander €1.6bn.
Whilst Barclays' Group's total income increased by 20%, the bank's profits decreased 4% due to ongoing margin pressure, including lower interest-earning lending balances in UK cards and deposit margin compression, and lower fees due to the removal of certain fees in overdrafts and UK cards.
Barclays also revealed that its balance sheet had weakened, with its key core equity tier 1 ratio dropping from 13.8% a year ago to 13.1%, despite cancelling a planned dividend payment this month of more than £1bn.
José Antonio Alvarez, chief executive of Santander, said he was optimistic that the global economy would recover relatively quickly, but he warned that the impact on the bank could be more severe if the recovery was slower than expected.
He said he expected the bank's common equity tier one ratio to be in the "upper half" of its target range of 11 to 12% by the end of the year.
The CET1 ratio was 11.58% at the end of March, down from 11.65% at the end of 2019.
James E Staley, Barclays Group chief operating officer, commented on the bank's results. He said: "Q1 represented a strong income performance in the Corporate and Investment Bank (CIB), where our Markets business had a record quarter as we supported our clients through a period of extreme volatility.
"Barclays UK, and Consumer, Cards and Payments (CC&P) showed a resilient income performance in Q1 despite challenges that are expected to remain for the rest of the year."
Discussing the current coronavirus pandemic, Mr Staley, said: "An event like the COVID-19 pandemic makes everyone focus on what's really important right now. For us, that means running the bank safely and soundly, helping our customers and clients through the difficulties they face, supporting the UK economy and the communities where we live and work, and taking care of our colleagues around the world.
"Barclays remains well capitalised with a common equity tier 1 (CET1) ratio of 13.1%. Given the uncertainty around the developing economic downturn and low-interest rate environment, 2020 is expected to be challenging. However, we believe that a RoTE of greater than 10% remains the right target for the bank over time."
Ms Alvarez added: "We remain relatively confident if the scenarios we have (play out) — but it's a big if at this stage. What matters is not how deep house prices fall but how long it takes to recover prices afterwards."
On the bank's ability to withstand the crisis, he said: "It takes time for us to build up capital, but it is also extremely resilient when withstanding the shocks of a crisis."
Commenting on Barclay's results, John Moore, senior investment manager at Brewin Dolphin, said: "Although Barclays' results missed some analysts' expectations, they were resilient against a very tough economic backdrop. The banking sector as a whole has been among the worst affected in share price terms over the past few months and Barclays, in particular, trades meaningfully below book value. Banks, however, will be an important part of the solution to the economic impact of COVID-19.
"While many worry about Barclays' credit card exposure, this is part of a broader offering and it was notable that the much-criticised Markets division saw a 106% increase in income. Such diversity, added to its present capital base, is an important factor as Barclays deals with the next year or so."
Read all of our articles relating to COVID-19 here.