Barclays launches package of business support to help small businesses in Kilmarnock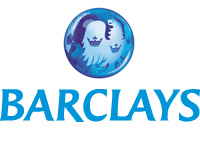 Barclays is providing a support programme to local businesses in Kilmarnock to help the UK's economic recovery at a city-wide level.
Focusing first in Kilmarnock, one of Barclays' Rebuilding Thriving Local Economies (RTLE) pilot areas, the package offers support to boost growth for local businesses.
The RTLE initiative will provide a range of support to businesses and communities, as Barclays engages with leaders across government, the business community and the education sector to provide practical skills at a local level.
In Kilmarnock, Barclays is already engaged with East Ayrshire Council, Kilmarnock Business Association, and with HALO Urban Regeneration - a £65m urban regeneration project and the first town centre net zero carbon energy project in Scotland.
---
---
As its first step this year, the RTLE initiative is offering a package of support to businesses in Kilmarnock, which includes access to the following programmes:
The Back to Business Programme, created in partnership with Cambridge Judge Business School, is a free, bespoke online toolkit for businesses with over 15 hours' worth of content, developed especially for small-to-medium-sized enterprises. Participants will be able to learn how to assess the health of a business, how to manage cash flow, and how to create a resilience plan for their firm.
For business owners looking to grow or finance new business lines, the Funding Readiness programme is designed to explain the funding options available to entrepreneurs and provide the skills and knowledge needed to fund business growth.
Kilmarnock is one of four pilot areas in the Barclays Rebuilding Thriving Local Economies initiative. RTLE focuses on understanding needs and opportunities on the ground in pilot sites in different parts of the country: Kilmarnock, Bury, Taunton Deane and Great Yarmouth.
The Barclays support for business initiatives will be available for up to 1,000 individual businesses across each programme, with firms in RTLE pilot areas encouraged to sign up first.
Stuart Brown, head of business banking and branch, Barclays Scotland, said: "Now more than ever, it's imperative that we support business growth across the country. We've seen the impact of the pandemic on small and medium-sized businesses and now is the time to provide important skills, mentoring and funding advice so that we can support local economies to recover and thrive."
Marie Macklin, founder and executive Chair of HALO Urban Renewal, added: "We welcome Barclays' announcement, which builds on the launch of its Thriving Local Economies initiative launched 18 months ago. As the HALO Enterprise and Innovation Centre prepares to open its doors in Spring 2021 with Barclays as a platinum partner, the time has never been more appropriate for this kind of support as we emerge from the COVID-19 pandemic. Barclays' support at the HALO Enterprise and Innovation Centre will be key to its success and the role it will play in creating jobs and opportunities for the communities of Kilmarnock and East Ayrshire."
The Thriving Local Economies initiative was initially launched in Kilmarnock in 2019, however as the pandemic has brought new challenges the initiative has shifted focus to identify how local economies can recover from the effects of Covid and how Barclays can support them in doing so.
The business programmes are the first in a series of packages of support to be announced throughout the year in Kilmarnock, which will further aid local businesses, provide access to skills and training and boost the aspiration and confidence of young people in the local community.