Barratt shrugs off concerns about political and economic uncertainty
Housebuilder Barratt Developments has moved to reassure investors it has the "resilience and flexibility" required to deal with the potential effects of Brexit.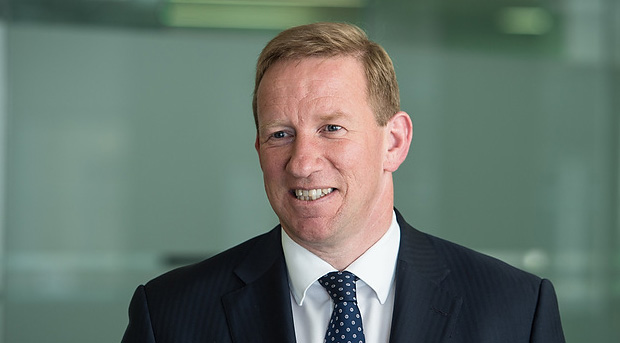 Issuing a trading update for the 15-week period from 1 July to 13 October yesterday, the FTSE 100 developer said it completed more than 3,250 homes in the last 15 weeks against 2,852 last year and is due to sell nearly 13,000 for more than £3 billion over the financial year.
The average value of the homes it is set to deliver is around £236,800, down from £243,900 last year. Forward sales are flat at £3.1 million in value, it added.
---
---
Barratt chief executive, David Thomas, said: "We have started our new financial year well, with a good sales rate and a healthy forward order book. As the only major housebuilder to be awarded a 5 Star rating for customer satisfaction for ten years in a row, we continue to lead the industry in quality and customer service.
'Whilst there is economic and political uncertainty, we continue to be disciplined and have a strong balance sheet and cash position which we believe provide us with the resilience and flexibility to react to potential changes in the operating environment in FY20 and beyond.
"We maintain our focus on the delivery of operational improvements across our business, and our commitment to deliver the highest quality homes across the country."
In its trading update, the company said: "We remain focused on delivering our medium-term targets of volume growth in wholly owned home completions of 3 - 5% per annum over the medium term, land acquisition at a minimum 23% gross margin and a minimum 25% ROCE.
"We have started our new financial year well. Based on current market conditions, we continue to expect to grow volume towards the lower end of our medium-term target range this year, whilst ensuring we maintain our industry-leading standards of quality and service. The housing market fundamentals remain attractive, with a long term undersupply of new homes, strong government support to the sector and a positive lending environment."
Barratt added: "As we said in September, whilst there is increased economic and political uncertainty, the group is in a strong position. We recognise that the economic outlook will depend on the form of the UK's EU withdrawal in the medium term.
"We have a substantial net cash balance, a well-capitalised balance sheet, a healthy forward sales position, a continued focus on delivery of operational improvements across our business and an ongoing commitment to deliver high-quality homes across the country.
"The board will continue to monitor the market and economy and believes that our strong financial position provides us with the resilience and flexibility to react to potential changes in the operating environment in FY20 and beyond."